Atlanta solo guitarist Gladius just became the 1st ever Gwinnett Superstar.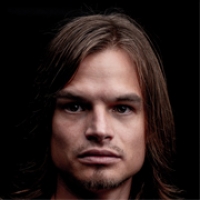 BUFORD, GA - Jan. 29, 2022

Solo guitarist Gladius just became the 1st ever Gwinnett Superstar. Finishing in 1st place for the 18+ age bracket, Gladius performed his own instrumental acoustic rendition of the Rolling Stones' "Paint It Black." Photos can be seen on the artist's social media (see Link Tree below for web links).

Gwinnett County Parks and Recreation hosted its debut Gwinnett Superstar talent show on Saturday January 29, 2022 from 1pm-4pm at the Gwinnett Environmental & Heritage Center, located at: 2020 Clean Water Dr, Buford, GA 30519. Performers were placed into 3 age categories (young children, teens, adults). Each performer (or group) was allowed up to 8 minutes to showcase their talents on stage. Singers comprised the bulk of the competition, though not all. Admission was $2 per person; free for performers; $15 per space for vendors. Prizes provided by local sponsors—such as Publix, Quick Trip, Chick-fil-A, etc—were awarded to the top 3 contestants in each age bracket. 1st place winners received trophies as well.

Raised in Atlanta, Georgia, pupiled by Andrés Segovia's protégé, and driven to obsession by Eddie Van Halen—Gladius is an award-winning composer and "accomplished classical/flamenco style guitarist" who soulfully "shreds on the electric" (Phil Keaggy), sharing the bill with Grammy winners and mesmerizing audiences nationwide with his electrifying live act since 2016.