Get Removals, one of the most well-established brands in the removals industry in London, has opened a new state-of-the-art storage facility in Lambeth, Central London.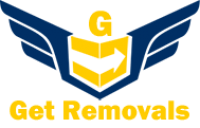 FOR IMMEDIATE RELEASE / PRURGENT


Thanks to its proximity to the principal road A3203, the strategic location of the new units will ease access to the facility for clients who need extra space for storing their valuable possessions. As the company's reps stated, there has been a great demand for expanding their storage units in this area of central London, which is a part of an overall growth strategy of the company.

According to a report by Get Removals, the new storage facility in Lambeth abides by both security and the environmental standards. In terms of security, the company offers:

• Advanced surveillance cameras capable of facial recognition
• The latest alarm and fire detection technology
• 24/7 CCTV capable of recording clearly during day and night

The building also has the highest level of energy classification, including LED lighting for maximum energy efficiency. All storage clients will have peace of mind knowing their valuable belongings are secure and safe in this brand-new facility.

In addition to providing a range of top-notch removal services to domestic and commercial clients, Get Removals has become one of the most reputable companies that offer high-quality additional services including rubbish removal, man and van solutions, as well as ventilated, clean and safe storage units for people whose property lacks the space to fit all their possessions. The company has storage warehouses across London for both private and business customers whether as a standalone service or as part of a full removal service. And now, customers can utilise the newly-opened storage facility in Lambeth, which has an advanced inventory management system available to customers. This way, clients of the company have secure remote access to a live web-based system and can track their goods throughout the storage, collection, delivery and handling processes in real time. Units are accessible 24 hours a day, 7 days a week.

Get Removals is thrilled with their new facility and they welcome all storage customers to visit and see this modern, secure and well-located building. The company will mark this milestone by offering competitive rates and cost-efficient storage solutions for both short-term or long-term storage. The brand is already well-known for offering low-cost moving and storage solutions, which is one of the reasons why it has had a long and successful history in the removal industry and why there was a high demand for opening new storage facility. Last year has been very successful for Get Removals and the company is hoping that 2019 will bring its team even more milestones to share and enjoy together with its clients.

About Get Removals


Get Removals is a professional moving company in London that provides top-notch removal services to both commercial and private customers. It is recognised for its outstanding service quality, flexibility and affordability. Whether you are moving locally or nationwide, you can rely on Get Removals' qualified movers who possess the needed skills and tools to move you from a point A to point B swiftly, easily and without a delay.