First National Realty Partners today announces $45M acquisition of 280,910 square foot community retail shopping center in Columbus, Ohio.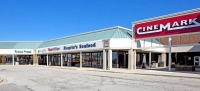 FOR IMMEDIATE RELEASE / PRURGENT


First National Realty Partners, LLC. (FNRP), a vertically integrated, privately held Delaware-based real estate investment company and family of real estate funds, today announced the acquisition of the Carriage Place Shopping Center, a 280,910 square foot retail center, for a purchase price of $45 million. The asset is currently 89% occupied.

The dominant retail center located near Ohio State University at the intersection of 2500-2750 Bethel Road & 4810-4860 Sawmill Road, Columbus, Ohio has served the growing community for over 25 years. FNRP plans to add significant value through increased leasing efforts and the installation of hands-on management.

Carriage Place offers the community a variety of grocery, discount, entertainment and convenience options. Tenants include a dynamic mix of national and local retailers such as Walmart, Cinemark, McDonald's, and Tim Horton's.

Anthony Grosso, Co-Founder and Managing Principal of FNRP said, "We are very excited about this acquisition. This expansion into the Columbus market further strengthens our firm's value proposition to add significant value to the assets and communities we invest in."

"This asset is a truly a momentous addition to our portfolio. We look forward to serving the Columbus community for years to come,"said Chris Palermo, Co-Founder and Managing Principal.

ABOUT FIRST NATIONAL REALTY PARTNERS

First National Realty Partners LLC, and its family of Real Estate Funds and affiliated entities is a vertically integrated, value oriented real estate investment company based in Delaware.

The firm is equipped to operate in all facets of the real estate acquisition process as investor, developer and asset manager of commercial investment properties.

The Managers of each of the FNRP's Funds focus on finding opportunities for institutional investors to participate in.