Partners with Afterpay to make every MacCase model more accessible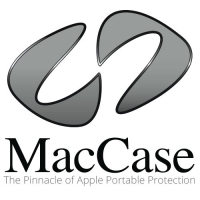 FOR IMMEDIATE RELEASE / PRURGENT

MacCase has announced they have teamed with Afterpay, a pay-by-installment credit provider, to will allow MacCase customers to purchase their handmade, Premium Leather iPad Pro and MacBook Pro cases as well as their nylon models over time, interest free.

"We're always looking to bring greater and greater value to our customers. Partnering with Afterpay creates the possibly for many more people to experience the best-in-class quality, superior functionality and extraordinary durability MacCase products provide. It will allow potential customers who might not be able access our Premium Leather models to experience one for themselves, " explained Michael Santoro, Chief Creative Officer and President of MacCase.

When using Afterpay, the payments for any MacCase model are broken up into 4 equal parts paid over time, interest free. An example would be the purchase of a $330.00 MacCase Premium Leather Briefcase. Using Afterpay, the customer would pay only $84.50 upon purchase with the remaining amount paid in 3 installments over a fixed time period. More detailed information can be found on any product page on the MacCase website - https://www.mac-case.com/collections/leather-macbook-and-ipad-cases-s

About MacCase
MacCase invented the Apple specific case market in 1999. The company offers two distinct products lines, one in nylon and one in leather that consists of a broad range of cases, messenger bags, sleeves, folios and backpacks for Apple 13" and 15" MacBook Pro Touch Bar laptops and iPad Pro 9.7, 10.5 and 12.9 tablets. MacCase products can be found at Ebags, Unbeatablesales.com, Viomart, Staples.com, OfficeDepot.com and MacMall. MacCase products can also be purchased directly from www.mac-case.com.