Focusky, the world-class business video maker, can help to create a new business persona for the video marketing.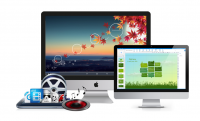 FOR IMMEDIATE RELEASE / PRURGENT

Hong Kong, HK -- Focusky presents business video maker with leading tech-savvy features of world competition among users in interactive presentations. With the inclusion of new business transformation in video marketing, Focusky has generated substantial sales growth with world-class professionals amongst entrepreneurs, marketers, and salespersons. To make the presentation user-friendly for video marketing, Video maker dealt in highly sophisticated online business video presentation software worldwide.

To make the output presentations attractive & interactive, grabbing the attention of viewers, Focusky is into clinch audience's interest to the extent of addiction with the Business modeling and rich video marketing to help the teachers and students get close to the designing and creating a new business persona.

According to Jason Chen, President of Focusky, "The role of Focusky video presentation maker is undeniable." Jason further adds, "Marketers can use it to create video presentations and share them through YouTube, Facebook, Twitter, and Google+". The work focuses on interactive presentations. Focusky, as a business video maker, is towards selling much more lucrative interactive display for all the enthusiasts' people across the globe.

The video & animation maker enable users to promote their business with the help of business video
• Making the short and crisp presentation with "Drag and Drop option".
• With the editing, it helps users to choose apt words while making the business presentation.
• Enhance communication among people.
With the business video maker, a teacher and students can interact with
• Embed Animation, extended Zooming and Transition Effects.
• Rich medium contents
• Customized logos and design Interface.
• Connect Socially.

Moreover, to help entrepreneurs, marketers, and salespeople astoundingly demonstrate their products and services along prime objective with the share of presentation, the business video maker is powered with better illustrative abilities and has clicked to clients' expectations.

About Focusky

Headquartered in Hong Kong, Focusky Software is a long stand IT tech firm. It's interactive services with presentation makes with the Business Video maker and predesigned templates, themes and has numerous inbuilt effects to add professionalism to the new business model with rich video marketing in creating world-class professionals.