The pizza business seems to be booming in Fort Worth, Texas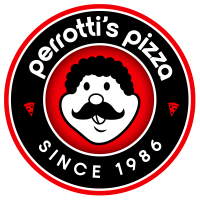 Fort Worth, TX, May 2022
FOR IMMEDIATE RELEASE

The pizza business seems to be booming in Fort Worth, Texas. Locally owned pizza chain Perrotti's Pizza is expanding. After much success at their TCU flagship location, Parent company ALG Holdings Family, LLC is announcing the opening of a second Perrotti's location in the Chisholm Trail area of Fort Worth, occupying the former space of La Bella Italy. The new restaurant is located at 5228 Sycamore School Rd #112 and will feature all of the Perrotti's menu favorites.

Perrotti's and ALG Holdings Family CEO Jeremy "JB" Yowell plans to continue to grow and expand the pizza brand. These first two locations are only the beginning of his vision. According to Yowell, the Sycamore School Rd. location seemed like the logical next step for the pizza company. He said, "We want to scale the brand and the business in an area where there's a footprint. There used to be a Perrotti's in that area, so we know they already embrace the brand!" Perrotti's fans in the Chisholm Trail area already seem ecstatic as Perrotti's has been receiving many messages on social media from residents in the area anxiously awaiting their launch.

The grand opening of the new location is set for mid to late May. The hours of operation will be the same as the TCU location. Something that makes this new Perrotti's location unique is that it features a drive-thru window for patrons to pick up their orders. They'll be open from 11 AM to Midnight seven days a week. Customers will be able to order online by selecting the new location via trustthecrust.com or by phone at 817-989-9268. The new Perrotti's Pizza will also be available on UberEats, DoorDash, Slice, Favor, and GrubHub.

About ALG Holdings
ALG Holdings Family, LLC is a holdings company headquartered in Fort Worth, TX with offices in New York, Georgia, and Ohio that consists of different companies in several industries including commercial and residential real estate, oil and gas, food and beverage, and entertainment. They are actively acquiring businesses and fine tuning their operations and marketing ensuring the businesses grow. ALG Holdings was founded by entrepreneur and CEO Jeremy "JB" Yowell.

About Perrotti's Pizza
The original Perrotti's Pizza is located in Fort Worth, TX on the Texas Christian University campus. In business since 1986, Perrotti's has been a Fort Worth favorite for years. They offer pizza, pasta, subs, and more!