The new fairy tale book for adults is as amusing as Lord of the Rings is terrifying, and features elves, dwarves, pixies, ogres and giants, threaded together by a timeless love story.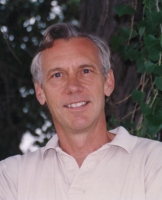 FOR IMMEDIATE RELEASE / PRURGENT

Author Bruce Calhoun has announced the release of a fairy tale book for adults, Ardennia: The Unlikely Story of Cinderella's Prince. While it is likely that nearly all of us in the US are familiar with the Cinderella story, most seem pretty much the same, as they center on the story from Cinderella's perspective. In author Bruce Calhoun's modern version, Prince Charming takes center stage.

A fairy tale book for adults and young adults, Ardennia captures the magic, brutality and earthiness of the medieval ages. It chronicles the many adventures of Cinderella's Prince as he undergoes his baptism of fire in the Battle of Paris, is charmed by Cinderella at a masquerade ball, and sets off on a quest to find her after she flees the ball at the midnight hour. The quest takes him through strange lands supposedly inhabited by ogres, pixies, hobgoblins, man eating plants and giants, and peopled by extraordinary characters that include an epileptic bard, a bean counter who wagers his gold tooth in a dice game, a merchant who can never be too prosperous, a little girl who has a running feud with three bears, pilgrims that argue over who is the most pious and a beggar who has been cursed with leprosy for committing all the cardinal sins. It is magical realism in the traditions of Alice in Wonderland and Harry Potter.

"Readers will enjoy this book because it takes them on a journey to a place they have never been before," Calhoun stated. "They will be treated to original fairy tales, immersed in the magic of the medieval age and charmed by characters who in other Cinderella stories are merely stereotypical villains. From start to finish, Ardennia will keep readers entertained and smiling. It is a delightful ride that you will not want to end."

As founder of Save The Rainforest, Bruce Calhoun has had more than a few adventures of his own. He has Worked on a tramp freighter, fended off White Tipped oceanic sharks on Australia's Great Barrier Reef, filmed lowland gorillas in Africa, capsized a sailboat in the Bermuda Triangle, mushed sled dogs in Alaska, taught marine biology in Puerto Rico, explored the Amazon, and has written an award-winning play and an autobiography about founding Save The Rainforest. Certainly many of those quests influenced his cutting-edge creativity in shining a new light on one of our most cherished fairy tales.

Readers and reviewers have praised Ardennia. One said, ". . . Ardennia pegged my fun meter! Bruce Calhoun is a great storyteller and I quickly connected with the characters. As a father of two daughters and now a grandfather to two granddaughters I am quite familiar with Disney's story of Cinderella. In Ardennia, Calhoun wonderfully entertained me with his telling of the story of how this magical event came to be.

"In Ardennia, I found a castle full of characters that instantly engaged my curiosity about how they played into the journey that brought the Prince and Cinderella together. Beyond the characters Bruce Calhoun created, I also found myself plunked onto a geo-political landscape within which the story unfolds. The combination was irresistible, and I couldn't put the book down once I started it.

"If you are looking for "fun" book to read, I highly recommend Ardennia!"

Another said, "I was captivated since the beginning! Ardennia is so light and easy to read that actually I did not want to finish it. The story is full of strong females determined to make their voice heard and the colorful characters that navigate along with Prince charming make this book unique."

Bruce Calhoun is available for media interviews and can be reached using the information below or by email at saverfn
gmail.com. An interview with Bruce about the book is available at http://www.theauthorsshow.com. Ardennia: The Unlikely Story of Cinderella's Prince, is available at online book retailers. More information, including a sample from Ardennia, is available at his website at https://www.literaryworksbrucecalhoun.com.

About Bruce Calhoun:

Bruce Calhoun won a dramatist of the year award, published an autobiography about founding Save the Rainforest, written a cover story for Social Education magazine, taught biology in Dodgeville, Wisconsin and oceanography in Puerto Rico, led Wisconsin Science Academy students on marine biology trips, was a diver for Australian Institute of Marine Biology, canvassed for Wisconsin' Environmental Decade, and worked as a naturalist for Wisconsin's Department of Natural Resources.