Malve von Hassell is a freelance writer, researcher, and translator. She holds a Ph.D. in anthropology from the New School for Social Research. She has published nine books and a number of journal articles. The book was awarded a Five Star Medal by The Historical Fiction Press Awards in 2021.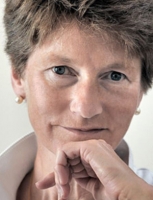 FOR IMMEDIATE RELEASE / PRURGENT

How much do we really know about the lives of our parents - before they became our parents? Frankly, most of us only know what they have allowed us to know. There are many reasons why they might keep a secret or two. Embarrassment perhaps, regret or a mindset that does not allow for discussion of "certain" topics.

Communication across that generational gap is the subject of best-selling author Malve von Hassell's latest book, Tapestry Of My Mother's Life: Stories, Fragments, And Silences. Her story however is utterly unique, in that it begins in Nazi Germany in the 1930s, a dark time when dropping secrets or talking too much could cost someone's life.

Malve von Hassell explores her mother's life through the fragmented lens of transmitted memory, and its impact on the second generation.

Born at her grandfather's house in Farther Pomerania, 1923, Christa von Hassell had to contend with the increasing and pervasive impact of the Nazi regime. As the child of a German army officer, she moved with her parents often. Through boarding school, university, marriage, the Second World War, life under Soviet occupation, and a new beginning in the West, eventually in America, the biography is an incredible, emotional journey of childhood, survival, and relationships.

The portrayal of Christa's life also focuses on the role of memory: shaped, distorted, and realigned in the continual process of telling stories of the past in conjunction with silence about many aspects. Children of women who shared similar experiences and life trajectories struggled with the challenge of learning about their parents' lives during extraordinary times, confounded by a wealth of stories on the one hand and a seemingly impenetrable veil of silence on the other.

Working through such memorabilia, as well as the tales of the past, can offer ways in which one can come to terms with the inherited detritus of thoughts and memories. As such, this account of the life of a unique and complex individual has also wider relevance in that it addresses age-old questions of the relationship between one generation and the next.

"Readers of this book will in enjoy this colorful biographical portrait that provides insights into less frequently depicted aspects of life in Nazi Germany and in the aftermath," Malve stated. "Writing this book has been a journey of discovery. I learned a lot about my mother and came to a greater understanding of her complex and unique personality. At the same time, I learned more about what shaped me."

Tapestry Of My Mother's Life: Stories, Fragments, And Silences was awarded a Five Star Medal by The Historical Fiction Press Awards in 2021.

Readers and reviewers have praised Tapestry Of My Mother's Life. One said, "There is much I could say about this book, but one of the things that remains with me as I came to the end, was the haunting imagery that Hassell paints, of a woman who saw and endured so much pain, suffering and brutality before, during and after the war, and who, out of necessity to live and not sink into the maws of that depressive period, locked the pain away, deep inside, and moreover, rarely, if ever, expressed what she felt. One sees a stoic figure in one respect, a brave crusader in another, and a mother who simply wanted to make the best life for herself and her family and refused to admit or even express her own pain, or emotions. This is an excellent book. Every mother should be so privileged to have their stories so beautifully put to words." Another stated, "A remarkable story of the author's mother and her family life during one of the most important periods in history. Written with love and full of historical facts, it is a brilliant and exciting read not to be missed."

Other works by Malve von Hassell include:

The Struggle for Eden: Community Gardens in New York City (Bergin & Garvey 2002)
Homesteading in New York City 1978-1993
The Divided Heart of Loisaida (Bergin & Garvey 1996)
Letters from the Tooth Fairy (Amazon KDP 2012/2020)
Turtle Crossing (Amazon KDP 2021),
Dott's Wonderful Travels and Adventures (Two Harbors Press, 2012), a translation and annotation of a German children's classic by Tamara Ramsay
The Falconer's Apprentice (namelos, 2015), her first historical fiction novel for young adults
Alina: A Song for the Telling (BHC Press, 2020), set in Jerusalem in the time of the crusades
The Amber Crane (Odyssey Books, 2021), set in Germany in 1645 and 1945.
She has edited her grandfather Ulrich von Hassell's memoirs written in prison in 1944, Der Kreis schließt sich - Aufzeichnungen aus der Haft 1944 (Propylaen Verlag 1994)

Malve von Hassell is available for media interviews and can be reached using the information below or by email at malvevonhassell
optonline.net. All of her books are available at online retail outlets. More information is available at her website at https://www.malvevonhassell.com.

About Malve von Hassell

Malve von Hassell was born in Italy and spent part of her childhood in Belgium and Germany before moving to the United States. She is a freelance writer, researcher, and translator. She holds a Ph.D. in anthropology from the New School for Social Research and has taught at Queens College, Baruch College, Pace University, and Suffolk County Community College. Currently, she is working on a biographical work about a woman coming of age in Nazi Germany.