The Union of Maine Visual Artists presents an online show called Rage/Love: Goddess from May 7th to the 30th in Portland Maine.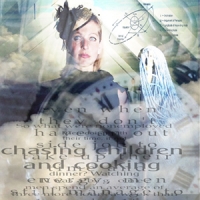 FOR IMMEDIATE RELEASE / PRURGENT

Portland, Maine - Ironically, when the Union of Maine Visual Artists' (UMVA) "Love/Rage: Goddess" art exhibit opens on-line at https://umvaportlandgallery.blogspot.com/2021/04/loverage-goddess.html May 7, 2021, more women will be at-home domestic goddesses whether they like it or not, as the pandemic has made many women leave the workforce to take care of children. Co-curators Christine Sullivan and Ann Tracy, in reviving the show from last year's ashes, decided that it should also reflect how the pandemic has affected women, which some scholars think will set back the women's movement by many years and that gains in the workplace will be lost. But this does not mean that this is the sole focus of the exhibition. Work celebrating the female life force as Goddess comes in many shapes and colors, just like women. This show will be an on-line exhibit which will be featured until May 30th and no work will be shown in the UMVA Gallery at the Portland Media Center, 516 Congress St., Portland, Maine.

Artists showing work include both Tracy and Sullivan in addition to Dave Wade, Anne Strout, JoyceEllen Weinstein, Joanne Arnold, Lesley MacVane and 23 other New England artists. The work ranges from drawings to paintings to sculpture, photography and digital work.


For eons, women were seen as only domestic goddesses, with the occasional outlier of a movie star or a remarkable woman who had the chance for an education like Margaret Mead. Then with the Second Wave of Feminism and the publication of Betty Friedan's "The Feminine Mystique" in the 60s, which criticized the idea that women could find fulfillment only through childrearing and homemaking, more women became workers and went to college. This lead to more women in the workplace and the concept that women could be different kinds of goddesses. But with this year's covid pandemic, far more women than men have left the workforce to once again assume the domestic goddess mantle.

The Union of Maine Visual Artists is an artist-run, non-profit organization, dedicated to upholding the dignity of artists and creating positive social change through the arts. The UMVA represents visual artists statewide in all fields of endeavor and welcomes those who support contemporary artists in Maine. For more information, please go to the UMVA website: http://www.theumva.org.