Hunter's award-winning book, "Miracles Of Recovery: Daily Meditations Of Hope, Courage and Faith," features 365-powerful daily inspirations based on the A.A. 12 Step Program.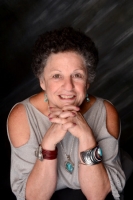 FOR IMMEDIATE RELEASE / PRURGENT

There are many theories regarding the causes of alcoholism and drug abuse. Some say it's environmental. Other say it is hereditary. Related disorders. Peer pressure. Stress. The list of potential causes is long and complex but, truth be told, nobody really knows for certain.

Harriet Hunter, award-winning author of "Miracles of Recovery: Daily Meditations of Hope, Courage and Faith" believes alcoholism is a disease, but a disease unlike any other. Alcoholism is a disease of perception. In a recent post on her website, she said this:

"I suffer from a disease of the brain, which directly and often negatively affects how I interpret my world. One drink or drug is too many, but one hundred is just never enough. In a meeting, someone snaps a pop-top on a can of coke, and my perception shouts, "Let the Party Begin!"

"While leaving a dinner party of six with half-filled wine bottles and glasses, I cringe, and to myself I think, 'Who in their right mind would do that?' Meaning: walk away from half-filled glasses with their drink of choice.

Page 23, in the Big Book of Alcoholics Anonymous says, "Therefore, the main problem of the alcoholic centers in his mind rather than in his body." We were delusional, convinced the problem belonged to someone or something else.

A point driven home for many in recovery is how different we are from 'normal' people. Our disease of perception survives with contradictions and false assumptions. Some, not addicted, consider addiction nothing more than weakness, something curable with a little more 'self-control' or 'self-knowledge.' This couldn't be further from the truth.

Alcoholism is an all-encompassing disease–progressive and deadly. It affects its victims spiritually, emotionally, mentally and physically. While in the throes of our disease, we have a psychological illness referred to as the phenomena of craving: a thinking-obsession combined with a physical compulsion to drink in the absence of anyone or anything greater than ourselves. We thought we needed no one or nothing at all, except our drug of choice.

Most of us believed we never fit in anywhere! We perceived ourselves as different long before we picked up our first drink. On the outside, we looked normal. But we were never comfortable in our own skins, boasting an exaggerated ego that masked a deep lack of confidence and even greater, a poor self-esteem. We drank to escape from ourselves.

The full post is available at Hunter's website at http://www.HarrietHunter.org.

Nobody is immune from the ravages of drug or alcohol abuse. Those who suffer from alcoholism can be found from the boardroom to the mail room. Celebrities who have battled alcohol addiction include the late Amy Winehouse, Shia LaBeouf, Bradley Cooper, Mel Gibson and Janeane Garofalo to name a few. Some of our coworkers, some of our neighbors and most likely some of our family members continue to suffer, most often in silence from alcoholism and drug abuse.

While there are many treatment approaches and programs, what is common to all successful individuals within a substance abuse program is the pain and the loneliness shared, oftentimes with an ongoing support system for the person battling the disease. That support system is what Harriet Hunter offers in "Miracles of Recovery: Daily Meditations of Hope, Courage and Faith."

Featuring 365-daily inspirations. Miracles of Recovery was written not just for those addicted, but for the parents, the spouses - anyone touched by the disease because addiction is absolutely a family affair. 12-Steps as its foundation, Miracles of Recovery embraces holistic suggestions as a practical approach for those who must face life on life's terms, clean and sober. Encouraging and thought-provoking, Miracles of Recovery inspires with Universal Truths, "because," Harriet says, "Once we know better, we do better." Miracles of Recovery is written to show through personal examples how to achieve long-term sobriety, regardless of what happens in one's life and offers a personal, sometimes raw reflection of the truth about addiction seldom seen elsewhere.

The new book encourages readers to embrace healthy, positive thoughts by taking the necessary actions to reinforce a new way of thinking. Tools necessary to maintain sobriety and change one's life through changing one's perspective are also proposed. It suggests that readers "Do life differently," through exercises, solutions, and methods to improve self-esteem, confidence, and embrace a profound sense of hope needed to succeed. The author spurs the reader to embrace the belief that, regardless of challenges life presents, "NOTHING can change the course of recovery when you keep yourself, your sobriety, and your Higher Power first in your lives." In short, Miracles of Recovery offers hope where there is none through a simple program of actions for complicated people.

Hunter has received rave reviews for her work from readers and reviewers alike. Vernita Taylor of Readers Favorite stated, "Miracles of Recovery: Daily Meditations of Hope, Courage, and Faith by Harriet Hunter is a great choice if you're struggling with addiction because it offers a full year of inspiration and affirmations which I enjoyed. I see this book as a mentor or sponsor that is walking by your side and helping to lead you to a better, more improved you while teaching you how to deal with your stressors. The best teacher is someone who has been there and done that and this book doesn't disappoint. The author knows first-hand what it takes and how it feels to be addicted, and the journey to recovery. If you need help along your journey, pick up a copy of this book; it's highly recommended."

Anthony Capozzolli of Dismantled Life Podcast said, "Miracles of Recovery has been a feast for my recovering soul. Every page is filled with love and helpful insights that lead to discovery. I read each page by date and randomly turn to other pages for an additional spiritual hug when I need one. It's almost as if Harriet wrote her wonderful book for me. Page after page hits so close to home I often tear up from positive awareness and clarity of emotion."

Miracles of Recovery received the first place President's Award in nonfiction from the Florida Authors and Publishers Association.

Since her walk into recovery in 1999, Harriet has had one primary purpose: to show others how they can achieve their miracles while staying sober with a vision and determination to never go backwards, one day at a time.

Using her experience strength and hope, Harriet strives to be a conduit of encouragement to others in their disease of alcoholism and drugs of choice, by showing them what works. With practical tools, principles and promises as found in Alcoholics Anonymous and other literature, she mirrors examples of how anyone can be free from the bondage of self, regardless of their situation.

With the purchase of a signed copy of Miracles of Recovery from her website, readers will also receive a no-charge copy of "Your Daily Reprieve; How To Maintain Long-Term Sobriety Serenely Just For Today" in PDF format.

Harriet Hunter has developed a six-module course for individuals who thrive on personal insight and emotional growth as they seek to connect the dots of their lives. Journaling with a Purpose! is a thought-provoking, sometimes intensive exercise for self-seekers who want more from lives. Its focus is both emotionally therapeutic and entertaining, as participants look inside themselves for resilient, positive changes to solutions and characteristics they expect more from. Harriet is never far away. She hosts two web-based meetings, while delivering videos, offers no-charge gifts, handouts and many prompts that encourages and explains what the writer can expect with each module.

Harriet Hunter is available for media interviews and speaking engagements and can be contacted using the information below or by email at serenelywritten
yahoo.com. More information, including the journaling course, no-charge audios, ebooks, handouts and other gifts can be found by visiting https://www.harriethunter.org.

About Harriet Hunter:

With over 21 years of sobriety, Harriet has worked with hundreds of women who suffer with alcoholism and drug addiction to help them find peace in active sobriety. She facilitates AA meetings for women incarcerated, and sponsors women both face-to-face and on line. Readers can find her in the global recovery site, www.InTheRooms.com, where she's been given her own room and brings Miracles to life for others each Sunday at 2;00 P.M.