There can never be a good reason for censorship! PureVPN stands with not only the internet users in China but every country where internet users are robbed of their right to access the content of their choice.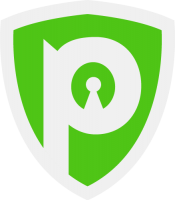 FOR IMMEDIATE RELEASE


Tokyo, Japan – October 31, 2018: In what feels like a déjà vu of previous years, Chinese authorities have once again begun cracking down on VPN providers operating in China in an effort to curb VPN usage ahead of a major trade expo and internet conference.

This step by the Chinese government doesn't come a surprise since the cat-and-mouse game between several international VPN providers and the Chinese authorities has been raging on for quite some years now.

Why Do Internet Users in China Require VPNs?
Internet users in China do not get to enjoy the many freedoms that internet users in countries get to enjoy by default. One of the restrictions that users in China face is accessing content or websites like Facebook, Google, Gmail, news websites, and entertainment websites to name a few categories.
VPNs allow internet users in China to access overseas websites and web services that are blocked by the Great Firewall. The Chinese authorities keep updating the Firewall to block attempts by the VPN service providers to bypass it.

Which VPNs Have Been Blocked?
From the looks and severity of the crackdown, it appears that every major VPN provider is facing an outage of service, including PureVPN, ExpressVPN and VyprVPN to name a few providers. This is not the first time that these VPN providers have faced the wrath of the Chinese authorities, and this certainly won't be the last. The Chinese government shows no signs of slowing down, instead it is doubling on its efforts to curb the use of VPNs in the country.

How is PureVPN Helping Users?
PureVPN not only stands besides internet users, but will also make sure that their voice and concerns are heard. Internet freedom is a basic right of every individual and PureVPN will continue to actively support the organizations that work to ensure the rights of internet users all over the world.

About PureVPN

PureVPN is a leading VPN service that was established with the aim of providing users with complete internet freedom. Founded back in 2007, it boasts 2,000+ servers in 180 locations worldwide and has an ever-growing community of over three million users. The Hong Kong-based VPN provider offers an extensive set of streaming-centric features, accessible through its dedicated apps, and enjoys a stellar reputation of being one of the fastest VPNs in the market.