Newly revamped website to help businesses understand the WOTC process and how they could potentially reduce their Federal tax liability with hiring tax credits.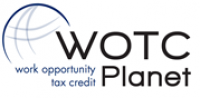 FOR IMMEDIATE RELEASE / PRURGENT

SACRAMENTO, CA, June 6, 2018 -- WOTC Planet has launched a simplified and enhanced, rebranded website with a new logo. The new site shows employers, Certified Public Accountants and WOTC Planet's strategic partners why WOTC tax credits are too important to overlook. It includes a growing video library about WOTC eligibility and the qualification process. It also offers links to government information and WOTC forms, while giving simple, clear responses to commonly asked questions.

While WOTC Planet continues to offer traditional paper and postage-paid WOTC screening services, website visitors can schedule a free demonstration of WOTC Planet's online, paperless screening service, called WebWOTC (SM).

"Our customers are primarily business owners and their CPAs," says Vaughn Hromiko, Director of Client Services. "Our goal is to simplify WOTC -- something that can be quite complicated. It gives our customers peace of mind while we reduce their tax bill with WOTC tax credits. We've been doing this for over 15 years and it is still a pleasure."

Businesses seeking a free WOTC demo, white paper or simply more information can do so by going to https://www.wotcplanet.com.

About WOTC Planet
Specializing in Work Opportunity Tax Credit services, WOTC Planet provides tax-credit screening to American employers large and small from coast to coast. For nearly 15 years WOTC Planet has been helping businesses understand and work through the WOTC process to help in reducing customer's tax liability with hiring tax credits.