FNRP announces acquisition of 204,526 square foot retail shopping center in Cleveland, Ohio.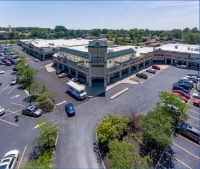 FOR IMMEDIATE RELEASE / PRURGENT


ABERDEEN, NJ - First National Realty Partners, LLC. (FNRP), a vertically integrated, privately held Delaware-based real estate investment company and family of real estate funds, today announced the acquisition of the 204,526 square foot grocery-anchored neighborhood retail center, Lee Harvard Shopping Center, for a purchase price of $18.3 million, or $90 per foot, approximately less than one-half of replacement cost. The Lee Harvard Shopping Center is currently 97.3% occupied.

The Lee Harvard Shopping Center located at 4071 Lee Road Cleveland, Ohio is the fourteenth commercial asset to close escrow in the past 16 months with FNRP expanding its portfolio into the Cleveland market. Built in 1999 and redeveloped from 2015 to 2016, the center has served the needs of the greater Cleveland community for years and continues to be the central shopping area for residents. FNRP plans to install hands-on management, increase occupancy to market levels, and anticipates generating significant returns for investors.

Key tenants at the center include Walgreens, Family Dollar, USPS, Huntington National Bank, Subway, Goodwill, T-Mobile, H & R Block, Cleveland Dental Institute and many more.

Anthony Grosso, Co-Founder and Managing Principal of FNRP said, "We are excited to expand into the Cleveland market and acquire this well located asset in great condition."

"We love the tenant mix and location of the Lee Harvard Shopping Center. We look forward to serving the community for a very long time with this new acquisition," said Chris Palermo, Co-Founder and Managing Principal.