Celebrity Fitness model and actor, Rob Niter greets hundreds of fans in India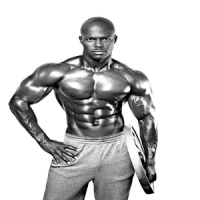 FOR IMMEDIATE RELEASE / PRURGENT

Hyderabad, Telangana, January 11, 2018 -- Rob Niter is an international fitness model, motivational speaker and entrepreneur who is outstanding and well known for his great exploits, immense knowledge and wisdom in the fitness industry. He is also a fitness model, celebrity trainer, actor and author.

Rob Niter is not only a natural champion professional bodybuilder, but he's on the road to becoming an accomplished actor. In an interview with TMZ, Rob states "not all bodybuilders are mindless, narcissistic and spend hours in the mirror. My passion is to be the best at what I love and be a positive role model. That's what I wish to achieve."

He has an excellent and amazing physique and is famous for his character and high standards in representing sports fitness. Despite his active lifestyle, he recently visited Hyderabad, Telangana, India. Rob greeted hundreds of fans in India and gave nutritional and fitness advice. Rob continues. makes numerous appearances at shows and events all over the world, while strengthening the face value with his fans.

Years ago, bodybuilders were looked upon as "freaks" in the film industry and weren't taken seriously as actors. Rob counters this by remaining resilient and teaching others to follow their dreams. As a bodybuilder and fitness model, Rob presented a powerful and aesthetic physique, which earned him 4 pro cards. As an actor, Rob has already appeared in numerous commercials and feature films in the U.S. He plans to visit India again and team with well-known actors in India, such as Shah Rukh Khan. Rob also plans to continue greeting fans in the future and providing nutritional and fitness excellence!