Mirillis Action! is a screen recorder and live streaming software that allows for smooth and high quality video capture and broadcast any on-screen activity, applications, games, web browsers, skype calls, tutorials, webinars, presentations as well as videos from gaming consoles, other PCs, TV broadcasts, webcams and more. Optimized application engine together with the lastest hardware acceleration technologies allowed for achieving spectacularly good results that exceeded all expectations.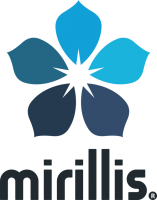 FOR IMMEDIATE RELEASE

The latest update of the application has brought not only even better performance but also new live streaming features. Now videos can be live streamed up to 4K resolution to most popular streaming services such as: Youtube, Twitch, Facebook, Smashcast, Ustream and more. To target the right audience, users may set the title of live stream and select privacy options. For branding purposes, streaming video might be personalized by applying custom overlay graphic or logo.

Interesting feature (and the only worldwide) is a possibility to adjust HUD opacity level so that the icon doesn't cover screen view any more. Mirillis HUD displays: free disk space, FPS, timer indicating lenght of the recording, live viewer counter that shows how many people watch a gameplay at a moment, thumbnail of webcam preview if enabled and microphone volume indicator. Some newly added option is also possibility to set both microphone and system sound level to 100% as well as automatic volume normalization to minimize loud sound distortions when mixing microphone/system sound to one audio track.
Action! has bunch of setting to configure and four recording modes. Dedicated game & application recording mode provides users with a set of unique recording options such as Time-Shift that saves the best last moments of a gameplay, fast upload and export to Youtube, Facebook and other platforms, extreamely low CPU usage, automatic background removal – chroma key, computer benchmark and more. Support for AMD, El gato and Hauppauge PVR capturing cards enable to record and broadcast video captured from Play Station, other PCs, TV, camcoders, webcam.

Mirillis Action! is advanced yet easy to use software with thoughtfully design and intuitive interface that gives users total control over the output video files. Mirillis ultra-fast, multicore optimized, proprietary video codec (FICV – Fast Intra Compression Video Standard) allows for achieving the ultimate performance of real time HD video recording and live streaming.

Currently Mirillis is working on a new project of Action! 3.0 with a totally new and moder user interface and such features as: live preview of video composition, Streamlabs, Muxy and other alert services support, new recording engine, account manager, new improved HUD, GPU/CPU temperature monitoring and many more.