The Central Institute of Medicinal and Aromatic Plants (CIMAP) awards Singsys the project for Aroma Mission website development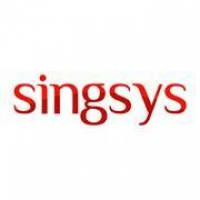 FOR IMMEDIATE RELEASE

CIMAP, a renowned and highly-regarded Governmental Institute in India has awarded privately owned company Singsys with a project for complete and comprehensive website development.

The need for a user-friendly and responsive website stems from the fact that the Institute is required to share as well as to elaborate its research with entrepreneurs as well as regular users with interest in the field of chemical as well as biological sciences.

The project involves the complete development of a website which is intended to manage as well as to track the needful insight which is gained through the extensive working process and research of the laboratory. The main intention of the establishment is to systematically generate high-end research geared towards equipping the entire nation to implementation as well as industrial processing of Medicinal and Aromatic Plants. However, in order to present the information in a comprehensive and accessible manner which is easily understood by entrepreneurs and the general public, CIMAP needs a complete overhaul of their current website. Singsys has been awarded with this task.

Being a renowned and highly-regarded governmental research institute, the entity was first incorporated back in 1959. It was carrying the name of Central Indian Medicinal Plants Organization (CIMPO). For years, its purpose is to generate highly actionable and substantial information backed up by solid scientific facts, accommodating the implementation of medicinal and aromatic crops.

Singsys mobile app development team consists of highly skilled developers and that's what led to the decisive overhaul of competition battling for the award. The company has established reputation and an extensive portfolio of highly-regarded and successfully projects, all of which are backed by definitive case studies.

About Singsys: Singsys is an authority in the mobile app development field and an established leader when it comes to website development. It is based in Singapore and India. The Singsys mobile app development team is consisted of developers who are capable of taking what's trendy and current and implementing it within each and every project. This is the only way to engage customers in this highly-versatile and dynamic environment.