Edgar Perez has assembled a team of experts that provides essential cyber security awareness training to reduce the risk that employees and partners can fall victim to sophisticated phishing or social engineering methods and unknowingly serve as entry points into the firm's information and data systems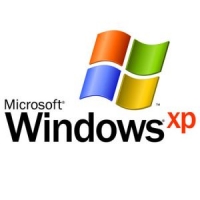 In the wake of the large-scale WannaCry ransomware attack that leveraged malicious software stolen from the National Security Agency and exposed vulnerabilities in computer systems in almost 150 countries, renown cybersecurity speaker Edgar Perez is offering 360° Cybersecurity Awareness Training services for Forbes Global 2000 companies.

Cybersecurity today is top of mind for management. That same cannot be said of all employees, who need to be appropriately trained and evaluated on a consistent basis. That is where MrEdgarPerez.com's offering comes handy; it offers the world's first 360° Cybersecurity Awareness Training that effectively prepares employees at all levels of the organization, from the interns all the way up to the chairman, CEO and board members.

Any employee of major organizations can be exposed today to a sophisticated phishing attack. MrEdgarPerez.com provides a baseline analysis to understand how ready the client organization is to respond to this type of attacks; once training is complete, its readiness is benchmarked to the baseline assessment as well as competitors in the same industry.

Edgar Perez, author of The Speed Traders and Knightmare on Wall Street, is a recognized futurist, keynote speaker and director of programs targeted at board members, chief executive officers and senior executives looking for new ways to gain and maintain a competitive business advantage.

THE LARGEST RANSOMWARE CYBER ATTACK EVER

According to The New York Times, malicious software, transmitted via email and stolen from the National Security Agency, exposed vulnerabilities in computer systems in almost 150 countries in one of the largest "ransomware" attacks on record.

Cyberattackers took over the computers, encrypted the information on them and then demanded payment of $300 or more from users to unlock the devices. Some of the world's largest institutions and government agencies have been affected, including the Russian Interior Ministry, FedEx in the United States and Britain's National Health Service.

As people were fretting over whether to pay the digital ransom or lose data, attackers might be pocketing more than $1 billion worldwide before the deadline runs out to unlock the computers.

While most cyberattacks are inherently global, this one seems more virulent than most. It had spread to all corners of the globe, with Russia hit the worst, followed by Ukraine, India and Taiwan, said Kaspersky Lab, a Russian cybersecurity firm.

RECENT TESTIMONIALS

• "I would like to show my appreciation on your willingness to share your insights about cybersecurity. We would certainly have you in mind as we move forward to deal with this very important issue."
Nik Hasyudeen, former President of the Malaysian Institute of Accountants (Malaysia)

• "Your presentation was the real highlight of the Emerging Markets Investments Summit. You clearly have the connections in the industry and are very well connected."
Alex Ritson, BBC News Presenter at The Newsroom, World Business Report and Business Matters (United Kingdom)

• "It was such a pleasure to have you participate in our conference. The feedback was great and the information you shared with the audience was invaluable. Once again, thank you for your contribution in making the event a success."
Holly Chudzy, Corporate Events Coordinator, Peters & Co. (Canada)

ABOUT EDGAR PEREZ

Mr. Edgar Perez is a published author, business consultant for billion-dollar private equity and hedge funds and Council Member at the Gerson Lehrman Group, Guidepoint Global Advisors and Research International, with subject matter expertise in cyber security, investing, trading, financial regulation (Dodd-Frank Act) and market structure.

Mr. Perez is author of Knightmare on Wall Street, The Rise and Fall of Knight Capital and the Biggest Risk for Financial Markets (2013), and The Speed Traders, An Insider's Look at the New High-Frequency Trading Phenomenon That is Transforming the Investing World, published in English by McGraw-Hill Inc. (2011), 交易快手, published in Mandarin by China Financial Publishing House (2012), and Investasi Super Kilat, published in Bahasa Indonesia by Kompas Gramedia (2012).

Mr. Perez is course director of Cybersecurity Boardroom Workshop, How Boards of Directors and CXOs Can Build the Proper Foundation to Address Today's Information Security Challenges, and The Speed Traders Workshop, How High Frequency Traders Leverage Profitable Strategies to Find Alpha in Equities, Options, Futures and FX; he has presented his workshops in Singapore, Hong Kong, Sao Paulo, Seoul, Kuala Lumpur, Warsaw, Kiev, New York, Singapore, Beijing, Shanghai. He contributes to The New York Times and China's International Finance News and Sina Finance.

Mr. Perez has presented to the Council on Foreign Relations, Vadym Hetman Kyiv National Economic University (Kiev), Quant Investment & HFT Summit APAC (Shanghai), U.S. Securities and Exchange Commission (Washington DC), CFA Singapore, Hong Kong Securities Institute, Courant Institute of Mathematical Sciences at New York University, University of International Business and Economics (Beijing), Hult International Business School (Shanghai) and Pace University (New York), among other public and private institutions.

In addition, Mr. Perez has spoken at a number of global conferences, including Cyber Security World Conference (New York), Inside Market Data (Chicago), Emerging Markets Investments Summit (Warsaw), CME Group's Global Financial Leadership Conference (Naples Beach, FL), Harvard Business School's Venture Capital & Private Equity Conference (Boston), High-Frequency Trading Leaders Forum (New York, Chicago), MIT Sloan Investment Management Conference (Cambridge), Institutional Investor's Global Growth Markets Forum (London), Technical Analysis Society (Singapore), TradeTech Asia (Singapore), FIXGlobal Face2Face (Seoul) and Private Equity Convention Russia, CIS & Eurasia (London).

Mr. Perez has been interviewed on CNN's Quest Means Business, CNBC's Squawk on the Street, Worldwide Exchange, Cash Flow and Squawk Box, FOX BUSINESS's Countdown to the Closing Bell and After the Bell, Bloomberg TV's Market Makers, CNN en Español's Dinero, Petersburg – Channel 5, Sina Finance, BNN's Business Day, CCTV China, Bankier.pl, TheStreet.com, Leaderonomics, GPW Media, Channel NewsAsia's Business Tonight and Cents & Sensibilities.

In addition, Mr. Perez has been featured on Sohu, News.Sina.com, Yicai, eastmoney, Caijing, ETF88.com, 360doc, AH Radio, CNFOL.com, CITICS Futures, Tongxin Securities, ZhiCheng.com, CBNweek.com, Caixin, Futures Daily, Xinhua, CBN Newswire, Chinese Financial News, ifeng.com, International Finance News, Finance.QQ.com, hexun.com, Finance.Sina.com, The Korea Times, The Korea Herald, The Star, The Malaysian Insider, BMF 89.9, iMoney Hong Kong, CNBC, Bloomberg Hedge Fund Brief, The Wall Street Journal, The New York Times, Dallas Morning News, Valor Econômico, FIXGlobal Trading, TODAY Online, Oriental Daily News and Business Times.

Mr. Perez was a vice president at Citigroup, a senior consultant at IBM, and a strategy consultant at McKinsey & Co. in New York City. Previously, he managed Operations and Technology for Peruval Finance. Mr. Perez has an undergraduate degree in Systems Engineering from Universidad Nacional de Ingeniería, Lima, Peru (1994), a Master of Administration from Universidad ESAN, Lima, Peru (1997) and a Master of Business Administration from Columbia Business School, New York, with a dual major in Finance and Management (2002). Mr. Perez belongs to the Beta Gamma Sigma honor society. Mr. Perez is an accomplished salsa and hustle dancer and resides in the New York City area.