The interactive map of American Horse Rescues shows all the organizations in the USA that accept rescue horses.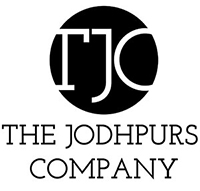 FOR IMMEDIATE RELEASE

Horse ownership is a constant joy, an occasional challenge, and above all, a privilege.

Sadly though, it's been estimated that around 170,000 horses become unwanted every year. As much as we love our equestrian partners, sometimes our circumstances will change and our horses will end up without a person to care (and pay) for them.

Fortunately, the USA has a strong network of horse rescues, who take in horses of all breeds when they need care. Explore the map above to discover the horse rescues in your area. Click on the location icons to find out more about each rescue locations.

And if you're looking for a horse, don't forget to give the rescues in your area a call - you might be able to give one lucky horse a new lease on life.

Share the map on your website or social channels with a simple embed code, giving attribution to The Jodhpurs Company.