Miles 4 Flights is a brand new online travel agency that helps travelers make the most out of credit card points when booking frequent flyer flights.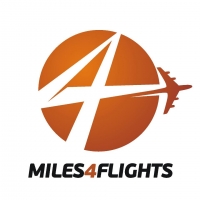 Miles 4 Flights is a brand new company, found online at http://www.Miles4Flights.com, that will help wearied travelers redeem frequent flyer miles. Many people will give up on their frequent flyer miles because of how difficult it is to actually put them to use. Miles 4 Flights plans to help constant travelers make the most of their miles.

"Many credit card companies and airlines promise hundreds of points or miles, sometimes even thousands, to people who consistently use their services. The catch? How much paper and legwork is often required when actually using those miles. People often prefer to spend an extra bit of money booking a trip themselves to save the time, energy, and hassle, rather than making use of what is rightfully theirs. Miles 4 Flights seeks to transform what is such a pointless and tedious process into a quick and painless pathway to a successful journey, be it for business or leisure," said Eli Ostreicher, the CEO of Miles 4 Flights.

Miles 4 Flights utilizes a simple three-step process when helping its customers plan a trip. Initially, a form is provided where travelers will be asked which airline they have miles with and how many miles they have, or credit card points that can be used from their cards. Afterward, they are asked to provide a general travel plan of where they would like to go and when. Within 24 hours, Miles 4 Flights will email its customers explaining all possible options that may be booked on frequent flyer flights. The company offers multiple package options. For the Silver package, customers will be given flight options, but will have to book the flight themselves, the consultation of which only costs $199. Upgrading to the Gold Package for only $249 will have Miles 4 Flights take the responsibility entirely out of the flyer's hands by both finding and booking the trip. For each package, there is an extra $50 fee for each subsequent passenger.

On the company's website, CEO Eli Ostreicher sites a 2008 New York Times: Sunday Edition article, "Curves in the Road to Redeeming Miles," as his inspiration for starting Miles 4 Flights. He plans to use both his and his team's many years of experience in the travel industry to make the most out of his customers' miles and credit card points. Ostreicher even posts his email address, eli@miles4flights.com, and promises to reply to any requests for his personal help when booking a flight or understanding his company.

To learn more about how to conveniently redeem airline miles, visit Miles 4 Flights online at http://www.Miles4Flights.com. Those looking to speak with a representative can call the company at 1-855-6-REDEEM or 1-855-673-3336. Miles 4 Flights also can be followed on Twitter at http://twitter.com/Miles4Flights or liked on Facebook at http://www.facebook.com/Miles4Flights. The company provides helpful travel tips and vacation ideas on its weekly blog at http://www.Miles4Flights.com/blog.