Monsey Tours, a New York charter bus service, highlights exciting fall themed activities and popular autumn charter destinations.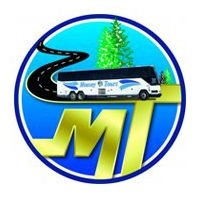 FOR IMMEDIATE RELEASE / PRURGENT

New York charter bus service Monsey Tours, found online at http://www.MonseyBus.com, is ready to embrace the fall season with safe travels to autumnal events. The service, which has been in existence for over 40 years, is dedicated to providing the safest and most satisfying trip possible to all of its passengers.

"With the approach of autumn—the chilly weather, the darker clothing, and the changing of leaves—there comes a slew of fall activities Monsey Tours would be happy to help its customers facilitate. From Halloween-themed amusement parks, to family reunion trips to public parks, to field trips apple picking, our charter buses can accommodate groups of any size to these fun destinations. Our buses are large and wheelchair friendly, our drivers are certified and punctual, and our business is extremely important to us. We guarantee the absolute best service to those traveling to any destination," said Chaim Lunger, the current CEO of Monsey Tours.

All throughout the month of October, Six Flags Great Adventure in Montclair, NJ transforms its park with its annual Halloween themed Fright Fest. With various undead characters roaming the park, and performing on its various musical stages, the theme park is happy to host special attractions to celebrate the season. The classic "Tornado" ride, which is already scary, is transformed into "The Haunted Swashbuckler", and there is a terrifying haunted house put together deemed simply "The Manor". Six Flags, which is a popular Monsey Tours destination, even held a day in celebration of the newest release and sixth installment in survival horror franchise Resident Evil on October sixth. Other wonderful fall activities include hay rides, apple picking, corn mazes, and several lesser known haunted houses scattered across the tri-state area. Monsey Tours knows how excited its passengers are for all of the festivities, and is proud to be the New York charter bus company to bring them to their autumn destinations.

Charters can be booked ahead of time by contacting Monsey Tours by phone on Monday-Thursday from 9am-5pm EST or Fridays from 9am to 4pm. Balances need to be paid at least 10 days in advance, although last minute booking is possible depending upon availability. Cancellation notice is required at least two weeks in advance of the actual trip date or payments may be applied to a future charter. Charter buses can pick up groups at most destinations, although for longer trips, it is good to know that drivers are allowed up to 15 hours of on duty time, although only 10 of those hours can actually be spent driving. For those looking for overnight trips and trips over 15 hours, please contact us about driver policies so we can accommodate all of your needs.

Those looking to learn more about the charter buses run by Monsey Tours, visit the company online at http://www.MonseyBus.com. To speak with a representative and receive a quote, call either 1-800-232-TOURS or 718-623-9000. The company updates a weekly blog with helpful vacation and travel tips at http://www.MonseyBusBlog.com. Monsey Tours also runs pages on both social media giants Facebook and Twitter, at http://www.facebook.com/MonseyBus and http://twitter.com/MonseyBus.