Event Rugs is showcasing its new customizable red carpet runners, including expanded options for color, shape, and size.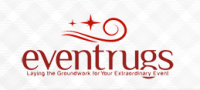 FOR IMMEDIATE RELEASE / PRURGENT

Event Rugs, a company whose website allows consumers to buy red carpets online, is currently highlighting its newly enhanced selection of custom floor covering options. Available at http://www.EventRugs.com, the company offers a variety of colors, shapes, sizes, and designs for shoppers to choose from.

"We are dedicated to making Event Rugs the only site shoppers need to visit when they're looking to buy a red carpet. For years, our online shop offered 15 standard colors ranging from red to lime green, but we recently expanded our options to include an even wider range of shades. We're also providing additional shapes, sizes, and designs to increase the versatility of our products. Our rugs have been used by HBO Sports, Alabama A&M University, and Glamour magazine and we pride ourselves on being able to create beautiful custom carpets for any occasion," said Joe Kleczynski, CEO of Event Rugs.

A red carpet runner from Event Rugs can be used for indoor or outdoors event and can be designed to coordinate with the architecture of the building or the set up of the event. Although most customers choose to purchase a classic red carpet, Event Rugs also offers custom color options. Event coordinators can choose a color using the Pantone Color Publication, which includes a variety of hues ranging from yellow to gray, or they send a sample to the carpet company for color matching.

Event Rugs offers custom pattern options such as stars, dots, or words that can be integrated into the carpet's design and corporate customers can even add a logo to their red carpet runner order. Custom logo carpets are ideal for conferences, a special event, or a showroom, and shoppers can choose between printing a detailed business design, a company name in a specific font and color, or a motto.

In addition, customers can specify the dimensions for the floor covering they are purchasing. Event Rugs can design a rug of any length and width and can even cut the carpet to manage any bends or turns. Uniquely cut red carpet runners are an excellent way to create an interesting or unusual design on the floor of the event or showroom and the company encourages interior designers to call them and request a free quote for the exact specifications they need.

"In addition to creating custom event carpets, Event Rugs also binds all its products before sending them out, so carpets can be readily shipped to any venue in the U.S. or abroad. Customers who buy red carpets from us can rest assured they are getting a quality carpet in the exact style and shape they requested. We encourage new customers to contact us to learn about our custom event rug options," said Kleczynski.

To view some of the red carpet runner designs Event Rugs offers, visit http://www.EventRugs.com and the company encourages interested shoppers to call 866-310-3144 to request information, ask for a quote, or place an order. The red carpet runner retailer is also active in the social sphere and can be found on Facebook at http://www.facebook.com/EventRugs and on Twitter at http://twitter.com/EventRugs. Its blog, which discusses everything and anything related to buying red carpets is regularly updated and can be found at http://www.EventRugsBlog.com.