The new range of Wylex branded consumer units are now available at UK electrical wholesaler, Lamp Post Electrical. RCD-fitted, these consumer units are as high quality as is currently available to buy.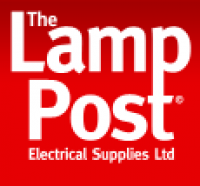 FOR IMMEDIATE RELEASE / PRURGENT

Lamp Post Electrical Supplies is pleased to supply the Wylex NH Flexible Consumer Unit Range which includes the High Integrity range specially developed to meet the 17th Edition Electrical Regulations. These new units call for far more protection by the use of more extensive 30mA RCD (Residual Current Device). The 17th Edition units must by law be covered for any earth leakage, which may occur, this regulation was developed in the 17th Edition regulations to avoid any chance of electrocution by any person coming into contact with any part of a faulty circuit. The regulations demand that all circuits be covered by the regulation and all consumer units that are installed now must be built with protection already installed. The way that is carried out is by use of the RCD or Residual Current Device, which shuts the whole circuit down the moment any earth leakage is detected. This closure of the circuit is achieved almost instantly and is such that there is virtually no chance of any harm being done to the person or persons concerned. Generally this system works well with the exception of safety and security circuits where the problem is slightly different in that this is one area where the circuit may need to be protected in a different way. The problem with RCD circuit protection is that if the RCD covers a range of circuits, which is usual, then a fault on one circuit takes out all the other circuits which may include safety and security circuits. To remove this problem so that the safety and security circuits are always operating except when the fault is on that line then these circuits must be individually protected.

Lamp Post Electrical supply the High Integrity Wylex Consumer units to provide extra protection for the individual circuits. All high integrity consumer units must provide not only earth leakage protection but also overload and short circuit protection, to deal with this there is an RCBO (or residual current circuit breaker with overload protection), which is fitted by the main switch. This is required to meet the 17th Edition rules and works well and has saved many lives since its introduction. The Wylex NH flexible consumer units have protection but are also able to protect individual circuits by use of individual RCBO's so that the safety and security circuits will remain working provided there is no loss of integrity on those particular circuits. The range of these consumer units cover a full range of specifications and the number of circuits that are used can be covered by a consumer unit of an appropriate size.

Lamp Post Electrical Supplies are able to supply a range of consumer units for virtually every application to suit your needs and along with those consumer units they can supply individual RCD's and RCBO's as well, so that the whole electrical circuit distribution and protection can be individually tailored to suit the electrical distribution as required by the end user, ensuring total all round electrical safety.