Slipcover Shop is spotlighting its recently updated collection of skirted futon covers.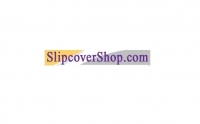 FOR IMMEDIATE RELEASE / PRURGENT

Slipcover Shop, an online custom slipcover retailer, is currently promoting its selection of skirted futon covers. The company, which is available online at http://www.SlipcoverShop.com, offers a wide range of materials, patterns, and colors that can be used with metal, wood, or leather futon frames.

"Our patent pending Easy Fit futon covers are an ideal solution for both armed and armless furniture. We offer a wide array of styles and colors, so there is sure to be something that matches every shopper's home. In addition, our products feature elasticized skirts that make them easy to apply and remove. Within a matter of seconds, anyone can transform their futons into elegantly upholstered pieces of furniture," said Lillian Nazginov, CEO of Slipcover Shop.

Skirted futon covers from Slipcover Shop can be used for armless furniture as well as for any pieces that offer a space between the back and the arms. The covers consist of one elasticized piece that can be stretched and fitted to a variety of differently shaped futons, and the skirt can be left down or folded to create two completely different looks with the same piece.

Slipcover Shop's futon covers can be used for wood, rattan, upholstered, or metal sofas, and they offer a variety of style and fabric options. Available colors include bright yellow, royal blue, teal, and silver, and the company also sells a variety of patterns including delicate florals, classic plaids, and fun themed prints.

For each of the available materials and patterns, customers can order cut fabric by yard, individual square or neck pillows, and a full skirted slipcover. Slipcover Shop also sells a five piece set, which features a full-sized futon cover, two square pillows measuring 20" x 20" and two 9" x 21" neck rolls. The pillows and neck rolls include both the pillow form itself as well as the cover.

Slipcover Shop offers its futon covers in three basic sizes: chair/single, full/double, and queen/sofa. The queen/sofa size is intended for couches measuring between 79" and 81" in length, whereas the full/double size is for items between 72" and 76". The chair/single size is significantly smaller and fits pieces that are between 26" and 28" in length.

"All of our custom slipcovers, including our futon covers, live up to their Easy Fit name. Our five-piece set is an easy and inexpensive way for customers to purchase the full range of items they need to upholster a typical sofa, and our covers are designed to slip on and off in a matter of seconds. Shoppers who want to spruce up their couches but don't want to waste a lot of time redecorating can order one of our Easy Fit slipcovers for a new look without any hassle," said Nazginov.

To find out more about the Easy Fit futon covers Slipcover Shop sells, visit the company online at http://www.SlipcoverShop.com or call 718-478-5234. The custom slipcovers retailer is active in the social sphere and can be liked on Facebook at http://www.facebook.com/SlipcoverShop.com or followed on Twitter at http://twitter.com/SlipcoverShop, and it regularly updates its blog at http://www.SlipcoverShopBlog.com.