New York bindery Shild Company is currently spotlighting a newly expanded selection of hospitality goods, ideal for hotels undergoing renovation.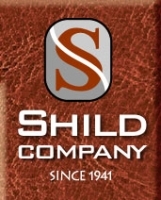 FOR IMMEDIATE RELEASE / PRURGENT

Shild Company, a bindery known for its custom menu covers, is showcasing its latest collection of hospitality items well-suited for renovating hotels. The company boasts an enhanced line of high-quality products including leather coasters, tissue box covers, desk blotters, binders, ice buckets, and trash cans, which are now available to hotels that are looking to update the looks of their guest rooms. Hotel owners can view the new selection of items now at http://www.ShildCompany.com.

"Shild Company is committed to providing the finest hotels with the best accessories. When hotels renovate their guest rooms without replacing accessories, they are missing out on a key update that has a dramatic impact on the look and feel of the room. By offering hotels affordable, luxury room items such as customizable leather coasters, binders, and desk blotters, we help them create a warm and welcoming ambiance that will be sure to impress guests," said Raphael Halpert, CEO of Shild Company.

The bindery offers hotels an array of customizable leather coasters available in several sizes, styles, shapes, and colors. Hotels can choose from circular coasters such as the LRC-101, which they can purchase in black, blue, or brown. This item can also be embossed with the hotel name, logo, or even names of special guest suites or rooms. Customers who prefer square coasters, meanwhile, can choose the LSC-102. This leather coaster is available in black, silver, and gold and can also be customized with embossing. Hotels can further customize these coaster options with stitching to add an elegant finish.

Additionally, Shild Company manufactures a variety of other leather products ideal for renovating hotels, including place mats, notepad holders, and tissue box covers. Hotels can also find 3 and 6 ring binders that are well-suited for housing menus, TV guides, a phone directory, or attraction guides.

"Our bindery offers the perfect combination of class, convenience, and quality that renovating hotels are looking for. Our carefully crafted leather products are long-lasting and solidly made to endure years of use without losing their elegant looks. It is for these reasons that so many hotels, restaurants, resorts, casinos, and country clubs nationwide have chosen Shild Company to create their lines of outstanding leather goods," said Halpert.

Hotels interested in exploring the bindery's vast selection of leather coasters, notepad holders, and other products, can visit the Shild Company website at http://www.ShildCompany.comor call 914-963-9401. Information about Shild Company products is also available on Facebook at http://www.facebook.com/ShildCompany or on Twitter at http://twitter.com/ShildCompany. Interested readers can find the company's blog updates about the hospitality world at http://www.ShildCompanyBlog.com.