Park House Hotel is a Brooklyn NY hotel that offers tourists the option of staying in anything from a full suite to a small studio.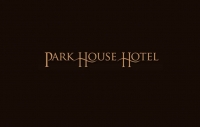 FOR IMMEDIATE RELEASE / PRURGENT

Park House Hotel, is a suite hotel in Brooklyn, NY that is located within easy reach of a variety of popular tourist attractions is reaching out to visitors seeking an array of boarding options. Available online at http://www.ParkHouseHotelBrooklyn.com, the hotel offers tourists a number of different options for accommodations, and includes a variety of free amenities in the price of all its rooms.

"We are dedicated to being the best of the hotels in Brooklyn. We offer a number of different suites and are quite close to many different tourist attractions and restaurants. Our suites are big and airy, designed with the traveler's comfort in mind, and we go out of our way to provide extras like free Wi-Fi and gourmet Shabbat meals because we believe that little things make a big difference," said Israel Tyberg, CEO of Park House Hotel.

Those who visit the hotel can choose from among four different types of rooms. The Studio features two beds, a kitchen/dinette area, and a full bathroom. The Deluxe Suite is somewhat larger and includes a living room in addition to the bedroom, bathroom, and kitchen area. The largest room Park House Hotel offers is the Presidential Penthouse Suite, a two bedroom, two bathroom suite that features a fully equipped dining room and conference area with a 19-foot glass table, a fully stocked kitchen, and a wet bar.

In addition to its regular accommodations, Park House Hotel also offers a Bridal Suite that is designed to maximize privacy and promote tranquility. It is decorated in white and lilac and features an oversized Jacuzzi, an open living room area, and a kitchenette. Couples who stay in the Bridal Suite will also receive a full gourmet breakfast from room service.

All the rooms in the Brooklyn hotel come with a variety of free amenities like Wi-Fi internet access, an in-room safe, and daily housekeeping. Park House Hotel also offers a delectable buffet breakfast every morning that includes an array of pastries, cheeses, salads, and omelettes. For Jewish patrons, the Park House Hotel offers gourmet glatt kosher Shabbat meals that can be preordered at the front desk.

Park House Hotel is located in the heart of Brooklyn with easy access to public transportation and major highways like the Prospect Expressway or the Brooklyn Queens Expressway. Thanks to its convenient location, Park House Hotel is one of the only hotels in Brooklyn NY that offers access to a multitude of popular tourist attractions in both Brooklyn and Manhattan.

Visitors staying at the Brooklyn hotel can register for tours of the Empire State Building, NBC Studio, Radio City Music Hall, and much more. Those who are interested in shopping can visit Macy's on 34th Street or the Toys R Us in Times Square. For more traditional tourist locations, Park House Hotel's customers can visit the Brooklyn Bridge, Central Park, Times Square, Ground Zero, Ellis Island, or Coney Island Beach.

To place a reservation with the Brooklyn hotel visit it on the web at http://www.ParkHouseHotelBrooklyn.com or call 718-871-8100. The Park House Hotel can also be found on Facebook at http://www.facebook.com/ParkHouseHotelBrooklyn or on Twitter at http://twitter.com/BrooklynNYHotel, and it keeps a Brooklyn blog at http://www.BrooklynHotelsInfo.com.