Rear View Safety acknowledges the increased dangers New York City streets pose to drivers, and discusses how its backup camera systems can help.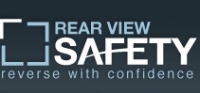 FOR IMMEDIATE RELEASE / PRURGENT

Living in a metropolitan area is almost always synonymous with busy days and crowded streets. Rear View Safety, an online vehicle backup camera manufacturer located at http://www.RearViewSafety.com, is showcasing its high performance cameras which can drastically improve safety while driving throughout cities like Los Angeles, Chicago, and New York.

"We understand the appeal of living in a large city, such as New York. The culture, the lights, the history, it is all there in droves. We also understand how dangerous a city like New York can be for those operating a vehicle and the pedestrians and cyclists who share the road with them. With several million people concentrated in one not-so-large island, it is only natural for severe traffic congestion to occur. Yellow cabs shoot down the roads as fast as possible, the NYPD fills up the streets to keep the city safe, and large municipal vehicles needed to maintain such an area clog every corner. The roads quickly become a dangerous place. Those who add one of our backup camera systems to their vehicle can proudly say they have done their part to make the city just a little safer," said Eli Spalter, Account Executive for Rear View Safety.

Consumers looking to protect their children and their cars on the city streets should consider Rear View Safety's RVS-773617N. It is an affordable and convenient option for drivers on a budget looking to eliminate the blind spot present in all motor vehicles. Parallel parking will become much easier with this unit, perfect for when drivers find the last street-side parking spot in a four-block radius. The system comes complete with a color 3.5" LCD monitor, easily mountable to the dashboard, 170° reverse night vision, and weatherproof and shock-resistant camera that is covered under a full year warranty. The backup camera system can be purchased for only $109.99.

The Three-Camera Setup, model number RVS-770615, is ideal for metropolitan operators who drive vehicles such as buses or garbage trucks. Large, unwieldy vehicles have wider blind spots than normal sedans. Even though they are often equipped with large side view mirrors to compensate for the loss of vision, it is rarely enough, especially in a city as populated as New York where a driver can never be sure of when a pedestrian will appear behind his vehicle. The unit comes with a large 7" digital LCD monitor with mirror image capabilities, a three-channel multiplexer so the operator will be able to switch automatically between any of the mounted cameras, and 50 feet of infrared night vision.

To read more about the extra safety offered by vehicle backup cameras for city drivers, visit the company online at http://www.RearViewSafety.com. Those who wish to speak with a representative of Rear View Safety can do so by dialing 800-764-1028 x100. The company can be found on Facebook and Twitter at http://www.facebook.com/RearViewSafety and http://twitter.com/RearViewSafety. Rear View Safety also writes its own biweekly blog about driving safety at http://www.RearViewSafetyBlog.com.