Load securement company DC Cargo Mall has recently expanded its selection of interior van tie down options.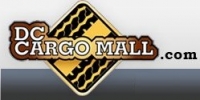 FOR IMMEDIATE RELEASE / PRURGENT

DC Cargo Mall is currently promoting its newly enhanced selection of interior van load securement tools. Available online at http://www.DCCargoMall.com, the company is now offering ratchet straps, D-rings, fittings, logistic tracks, and a variety of other accessories to help ensure a safe drive.

"At DC Cargo Mall, safety is paramount. Our goal is to provide the highest quality load binders, ratchet straps, and other truck tie down options to ensure the safety of both the driver, others on the road, as well as the cargo. In addition, our commitment to quality guarantees that our load securement options will meet the Department of Transportation's regulations and approval," said David Majesz, CEO of DC Cargo Mall.

There are a number of different interior van load securement options currently available on the DC Cargo Mall website, and the products are conveniently divided into different categories so customers can easily browse the company's inventory. The website offers a selection of logistic tracks, straps, fittings, axle straps, tie-offs, door pulls, load locks, and decking/shoring beams.

DC Cargo Mall sells 2" Logistic ratchet straps for interior van load securement with either three-piece or spring E-fittings. Both types of closures are available on a 12' yellow band, a 16' gray strap, or a 20' blue ratchet strap. The ratchet straps with three-piece fittings are priced at $13.96 for 12', $14.84 for 16', or $15.78 for 20' bands. The spring closures offer a slightly more affordable option, with the 12', 16' and 20' ratchet straps costing $8.49, $8.96, and $9.53 respectively.

For customers who are interested in load binders and locks, DC Cargo Mall offers both the lock themselves in addition to load lock holders. The 5050S Steel Load Lock (89" – 104") is available for $32.40, whereas the Extended Length 5050SLX (96" – 112") can be purchased for $29.77. For $31.67, customers can buy the 5056-BT, a two place load lock holder that accepts 2"or 4" feet.

The load securement company also sells 2" x 6" rope tie-offs with a spring, three-piece, or butterfly fitting. The rope tie-off with a spring fitting costs $3.69, while the three-piece is priced at $5.10. The butterfly rope tie-off is also available for just $4.74. Door pulls with galvanized steel clips from DC Cargo Mall are available in 12", 24", or 36" and cost between four and five dollars apiece. There is also a 72" door pull available for $7.45.

To find out more about the load securement and van tie down options DC Cargo Mall offers, visit its website at http://www.DCCargoMall.com or call 866-841-6035. The company is also active in the social sphere and can be found on Facebook at http://www.facebook.com/DCCargoMall or on Twitter at http://twitter.com/DCCargoMall, and it keeps a truck tie down blog at http://www.DCCargoMallblog.com.