The entire driving staff of Monsey Tours' charter buses recently took part in an intensive two-day course on Homeland Security.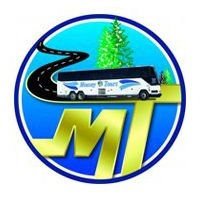 FOR IMMEDIATE RELEASE / PRURGENT

All of the drivers currently employed by Monsey Tours, found online at http://www.MonseyBus.com, were currently subject to a class in Homeland Security, increasing their knowledge of safety standards. The New York charter bus company was happy to participate in such an informative session, and is excited to provide similar classes to its drivers in the coming months.

"At Monsey Tours we pride ourselves in the knowledge that our charter buses are operated by the most friendly and capable staff possible. That is why when Homeland Security recently requested all charter bus drivers to take a class on the topic, we were happy to oblige. We want nothing more than to provide our passengers with the quickest, most comfortable, and safest ride available in the Tri-state area. This class was the first of several to be offered throughout October and November, all of which will be mandatory to ensure we employ only the absolute best bus operators," said Chaim Lunger, the CEO of Monsey Tours.

The mandatory, two-day intensive class in Homeland Security occurred in early September on Monday the 10th and Tuesday the 11th and was attended by all drivers currently employed by the New York charter bus service. The class was not open to the public, but is now asked of all drivers currently employed by charter services across the country to attend. It was taught by an official hire of Homeland Security and the class was said to be a pleasant, engaging, and informative experience. Drivers were encouraged to openly participate in conversation and instruction, and now have a deeper grasp on the security that should be provided while driving across the country. Two more similar classes, both of which are mandatory, will be offered over the course of the next two months. The first will be about overall on-board safety, while the second will focus on defensive driving when operating such large vehicles.

Monsey Tours has offered premier charter bus services for the past 40 years, and seeks to offer the best and safest travel mode to all of its passengers. The buses are available for charter to locations all across the United States and to Canada. Monsey Tours offers charters as diverse as senior group cross-country excursions to day trips to casinos, as well as transportation to and from the airport. The company is based out of the New York region, and while it does do business across the country, it is also proud to provide long-standing contracts with various community-based organizations. Monsey Tours has been affiliated with the NYC Board of Education, the NYC Administration of Children's Services, and the NYS Office of Parks and Recreation for several years. They even provide safe travels for the students of the city.

To read further about the New York charter bus company, visit Monsey Tours online at http://www.MonseyBus.com. To ask questions about a reservation, call either 1-800-232-TOURS or 718-623-9000. The company shares vacation ideas on its weekly blog, http://www.MonseyBusBlog.com. Monsey Tours also maintains an active presence on Facebook and Twitter, at http://www.facebook.com/MonseyBus and http://twitter.com/MonseyBus, respectively.