Trustdeedscotland.net can report that the overall Trust Deed figures for September suggests that overall numbers have reduced by 18% on the same quarter last year.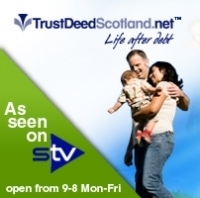 FOR IMMEDIATE RELEASE / PRURGENT

Our figures suggest that Q3 Trust Deed figures are at the lowest since 2008/9; Protected Trust Deed figures peaked in 2011.

A senior spokesperson for Trust Deed Scotland commented:-

"Banks are now far more stringent on their lending criteria and household disposable incomes are increasingly being squeezed, are all factors in declining figures"

A Trust Deed can freeze interest and charges and allow people to repay debts over typically 36 months. This legislation allows people debt forgiveness while repaying some of their debts, however if people do not have the required disposable income, then bankruptcy is also an option.

With the debt advice market largely unregulated, Trust Deed Scotland believes that getting qualified advice is vital in order to get the correct solution for people who are struggling with debts.

A spokesperson from Trust Deed Scotland commented:-

"Getting qualified debt advice is not as easy as you think. Many companies do not invest in sufficient staff training and support, and we have had many examples of poor debt advice being offered. We invest heavily in on-going staff training and all of our advisors are either partially or fully DRF qualified"

Debt arrangement schemes are gaining in popularity as the AIB are investing heavily in market awareness and gives people further options.

DAS schemes give people choice and are an excellent solution for some people who are looking to repay debts while excluding assets such as property.