Backup camera system manufacturer Rear View Safety highlights the benefits of their units to people whose vision is beginning to decline as they age.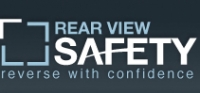 FOR IMMEDIATE RELEASE / PRURGENT

As people age many of their physical functions begin to deteriorate; functions such as poorer eyesight and a slower reaction time are normal for senior citizens. Rear View Safety, found online at http://www.RearViewSafety.com, manufactures backup camera systems that provide drivers of all ages a wider view of everything occurring behind them on the road. The cameras almost entirely eliminate blind spots.

"As we get older, it becomes increasingly harder to do many of our daily tasks. Lifting heavier objects, remembering our doctors' appointments, and driving can all become a slight burden. What we do not realize is that sometimes these little things can actually be dangerous, especially driving. Driving is not only dangerous for the person behind the wheel, but also for others on the road. Some believe people should be required to retake their driver's test at a certain age, and while that is not yet mandatory, Rear View Safety does believe we should be more careful as our eyes begin to grow weak and our reaction time slows. Installing one of our backup camera systems will allow drivers to keep their eyes on what is in front of them without having to crane their necks, or lose sight of what lies behind," said Eli Spalter, Account Executive for Rear View Safety.

Drivers accustomed to viewing what is behind them by looking at their rearview mirror should consider replacing it with a Rear View Car Camera System with Mirror Monitor Display, model number RVS-776618. The camera's LCD monitor is a 4.2" screen set within the device's mirror. The vehicle backup camera offers a 170° radius and night vision capabilities. Seasoned drivers will appreciate a clear view of all that is behind them on the road, both at night and in the daytime. The complete camera system retails for $249.99 on Rear View Safety's website.

Those who do not mind an extra device, and have the room, on their dashboard can opt for Rear View Safety's standard model. The RVS-770613 is a one camera setup that can be easily mounted on the license plate of a car. The accompanying LCD monitor is 7" with a digitally colored 16:9 widescreen ratio screen and an option to switch to 4:3 for a more pristine image. The camera offers 130° of vision, eliminating blind spots, and over 50 feet of infrared night vision. With a three channel system, drivers can install and view additional cameras for added safety precautions. All of Rear View Safety's devices are waterproof and shock resistant and come with a one year warranty. The Rear View Camera System One Camera Setup is available for purchase at $249.99.

To read further on the extra safety measures offered by vehicle backup cameras for senior citizen drivers, visit Rear View Safety online at http://www.RearViewSafety.com. Those with additional questions may speak with a representative by dialing 800-764-1028 x100. Rear View Safety interacts socially with its clientele on Facebook and Twitter at http://www.facebook.com/RearViewSafety and http://twitter.com/RearViewSafety. The company also updates its own biweekly blog at http://www.RearViewSafety.com/blog.