SweetBid is a brand new online auction website changing the current format by adding a "Buy It Now" option.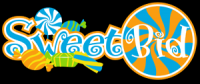 FOR IMMEDIATE RELEASE / PRURGENT

SweetBid is a brand new company providing online auctions on a wealth of products, many starting at just a penny. The company, which can be found online at http://www.SweetBid.com, is currently set up as an online auction website, but offers more than just bidding. With a special "Buy It Now" feature, customers will find items at lower discounts, whether they won an item in a bidding auction or purchased it outright.

"We wanted to start our business with a brand new model that is not often used by people who operate similarly to us. Our main goal is to provide different awesome deals to our members each day, at prices that will save them money regardless of the result of an auction. While SweetBid does offer a competitive platform, we also have a nifty 'Buy It Now' feature that allows our clientele to take advantage of our deals without ever having to enter into an auction and still receive a discount from standard retail prices. We're excited to get in gear, and hope our customers enjoy our new format," said Zach Zweifler, the Vice President of SweetBid.

Since the website saw its grand opening in the last week of August, it has posted items as diverse as sports-themed electronics, to a special edition video game system, to standard home goods, and even some of the best deals on gift cards. Gift cards are available from a wide range of businesses, including restaurants like Applebee's and Outback Steakhouse, to other retailers like Lowe's and Sports Authority. These items can be purchased in two different ways. First, at the top right corner of each item there is a "Buy It Now" price listed, which allows anyone, both registered members and first-time visitors, to purchase an item outright without any competition. The second way is to register and enter into an auction by purchasing bid packs.

Bids cost less for each individual bid as you buy larger packs. When using bids in an auction, they can represent a penny, a dime, or a quarter toward the final price that is paid for an item. At the end of the timer, whoever has placed the last bid wins and only has to pay the amount of money listed that has accrued from various bids; shipping is free and all items arrive within five business days. Auctions account for large discounts on many goods. This standard auction is called a "Beginner Auction," which means that at the close of an auction all bids used are lost and you may not place them on another item. To prevent customers from discouragement after losing an auction, the bids used can be credited towards the "Buy It Now" price of an item so that they will still receive a discount. Occasionally, there are instances of "crazy deals" called "Early Bid Auctions" in which case the winner is able to keep his bids after the bidding is over to be used in another auction.

To learn more about SweetBid's online penny auctions, visit the company online at http://www.SweetBid.com. Sweet Bid posts daily updates on its new blog at http://www.SweetBid.com/blog and the online auction website also posts updates on the popular social media platform Twitter at http://twitter.com/SweetBid.