Double Header USA is currently promoting its newly expanded inventory of Ettie's Collection headscarves.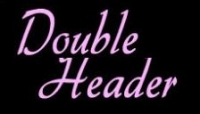 FOR IMMEDIATE RELEASE / PRURGENT


Double Header USA has recently expanded its selection of Ettie's Collection clothes and accessories. The retailer is best known for its headscarves but has recently expanded its inventory to include apparel from top fashion labels. Double Header USA's full collection is viewable online at http://www.DoubleHeaderUSA.com.

"The Ettie's Collection is an extremely popular line for women and girls. All of the brand's products, from the pre-tied headscarves to the Shabbat robes, are eminently affordable. Despite the discounted prices, a hair covering or accessory from Ettie's Collection is fashionable and designed to last," said Akiva Gruber, CEO of the head scarves retailer.

The most accessible Ettie's Collection head scarves Double Header USA sells are the Satin Pre-Tied Bandannas. Available for only $2.99, each hair covering can be purchased in solid blue, brown, light brown, coral, hot pink, orange, or silver. The head scarf features a silicone band to prevent slipping and two six inch knot tails.

Customers who are searching for a hair covering with a stylish flair can choose from any of Ettie's Collection printed head scarves. The scarves are adorned with leaves, flowers, and honeycomb patterns, and the collection also includes bandannas with metallic and animal prints. The bulk of the collection's decorated headscarves retail at $11.99.

In preparation for upcoming cool weather, Double Header USA is now offering a velour, pre-tied head scarf from Ettie's Collection. Retailing at $11.99, the hair covering is black with a leather embellishment. For the same price, customers can purchase a velour bandanna with metallic stripes. In addition, Double Header USA offers paisley printed velvet head scarves that are also available for $11.99. The velvet hair covering can be purchased in black, brown, blue or maroon.

Headbands are another hair covering option available within the Ettie's Collection. Soft satin bands can be purchased for $5.99 in a variety of prints and colors. Double Header USA even offers a mock Ferragamo band. For $9.99, customers can purchase faux leather headbands in snakeskin or gold, while a number of leather options are available in a multitude of colors, including silver, black, red, ivory, and purple.

Besides head scarves, Ettie's Collection includes popular accessories like the Flower Belt. Available for $9.99, the belt consists of a ribbon-strung chain with a flower closure. It is available in tan, pink, and white in one-size-fits-all sizing. For young girls, head scarf retailer Double Header USA also offers robes from Ettie's Collection. Discounted at $27.99, the robes are ideal for a comfortable night at home. Customers can choose between a lavender and crystal pattern, a hot pink and crystal pattern, and a ruffled leather print.

To find out more about the head scarfs and accessories Double Header USA offers from Ettie's Collection, call 718-374-5425 or visit the company online at http://www.DoubleHeaderUSA.com. Double Header USA frequently posts pictures of its new headscarves on its Facebook page, which can be found at http://www.facebook.com/DoubleHeaderUSAcom and it tweets regularly from http://twitter.com/DoubleHeaderUSA. Its hair covering blog discusses how to turn heads and can be read at http://www.DoubleHeaderBlog.com.