OK Kosher, one of the world's most well recognized kosher certification organizations, is highlighting the benefits going kosher offers manufacturers.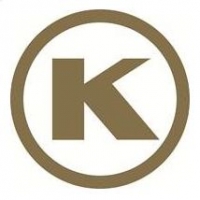 FOR IMMEDIATE RELEASE / PRURGENT

OK Kosher is currently encouraging manufacturers to go kosher and reap the benefits that its world-renowned hechsher offers. Available online at http://www.OK.org, the kashrut organization provides kosher certification for a number of leading brands, including Tropicana, Kraft, Snapple, and Post, and is making it easier than ever for companies to receive certification with its simple online application and personalized review process.

"Kosher products are not just for Jews anymore, but instead have become standard fare for health-conscious or vegetarian consumers from any culture. Some of our guidelines at OK Kosher are much more stringent than those at the FDA, and products bearing our hechsher, or kosher certification, are guaranteed to uphold the highest kosher standards. Customers from all walks of life know that they can rely on OK Kosher to provide them with the very best kosher products and trust that items with the OK symbol can be consumed without worry," said Rabbi Yisroel Selwyn of OK Kosher.

Kosher typically refers to items that were prepared in accordance with Jewish dietary laws. The laws encompass a number of different stringencies, including the separation of dairy and meat and clear differentiations between foods from the two categories. OK Kosher relies on very exacting guidelines to determine whether something is pareve, or free of both dairy and meat. As a result, vegetarians who see the company's hechsher can trust that all aspects of the kosher pareve product are completely meat-free. Similarly, OK Kosher clearly designates when a food contains dairy or is even processed using dairy equipment.

Kosher certified meat products must come from a species that is considered kosher, and certain parts of the animal cannot be eaten, including many fats. The animal needs to be killed in accordance with Jewish law and the animal's lungs must be blemish-free at the time of its slaughtering. Once the meat is obtained, it is carefully soaked and salted to remove the blood.

Manufacturers that are interested in going kosher can apply for OK Kosher certification by filling out the company's easy online form. All applicants will be assigned a personal guide that will assist them through every step of the certification process, from the physical inspection of the manufacturing facilities to the signing of the final contract. OK Kosher guarantees that all the information it obtains throughout the kosher certification process will be kept in the strictest of confidence.

To find out more about kosher food and the process of obtaining a hechsher, visit OK Kosher online at http://www.OK.org or call 718-756-7500. The company provides updates about kosher certified products on its Facebook page at http://www.facebook.com/OKKosher and through its Twitter feed, which is accessible at http://twitter.com/KosherAlerts.