Vehicle backup camera manufacturer Rear View Safety promotes safety in the workplace by adding its systems to industrial vehicles and discusses relevant features.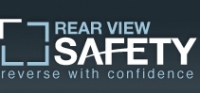 FOR IMMEDIATE RELEASE / PRURGENT

Rear View Safety, an online vehicle backup camera supplier located at http://www.RearViewSafety.com, educates prospective clientele of the various uses of its products. A blind spot exists in vehicles of all shapes and sizes, not merely just cars, trucks, RVs, or emergency vehicles. Although not the initial thought when presented with a commercial backup camera system, the cameras work well in a diverse amount of industrial vehicles, both large and small.

"While our brand name is known far and wide for the added safety we provide for ambulances, large trucking companies, and even standard sedans, what most people don't consider are vehicles used in the workplace. For the factory worker in the close quarters of a warehouse, operating a forklift or a side loader can be a dangerous task. Reverse just a bit too far and the worker might find himself knocking over an entire shelf's worth of goods, or worse. One of Rear View Safety's commercial backup camera systems can prevent accidents. We believe in offering the sturdiest and most reliable systems, products that can withstand heavy usage in a factory setting. No matter what vehicle the camera will be installed in, we understand that safety is key. Our line of 17 different cameras has been vigorously tested for their ability to provide a wider range of vision when driving a vehicle of any size," said Eli Spalter, Account Executive of the vehicle backup camera manufacturer.

For those who run a manufacturing plant that deals in the operation of vehicles like forklifts and side loaders, Rear View Safety's standard One Camera System, model #RVS-770613, reduces the blind spot to any vehicle. The backup camera system comes equipped with a widescreen 7" digital LCD monitor, mirror image capabilities, a 130° CCD backup camera, 50-foot infrared night vision abilities, a 3-channel multiplexer, and the wires needed to install the device. The One Camera System retails at $249.99. All of the company's industrial camera systems come with a one year warranty that protects the product against material defects, minus those caused by misuse, poor installation, or physical damage.

Companies that oversee much larger operations, utilizing machines such as combines, bulldozers, and mining equipment, should consider a Three Camera Setup instead, model #RVS-770615. When industrial equipment begins to largely outweigh the regular width of other commercial vehicles, multiple blind spots, or "danger zones," are created. Installing three cameras can eliminate each blind spot, giving the operator a full scope of the surrounding area. Rear View Safety's Three Camera Setup includes three 130° CCD backup cameras, all fully equipped with a 50-foot radius of night vision, and a 3-channel multiplexer that allows for automatic system switches between cameras; it is also completely weatherproof and shock resistant. The commercial backup camera system is available for $399.99.

Many of the capabilities expected on cameras for sedans and trucks are also critical in a work environment. Driving any type of vehicle is even more dangerous at night. To combat the problem, every single model of backup camera systems incorporates built-in infrared technology, allowing the driver to see even in complete darkness. Other crucial safety features for an industrial setting include operation with one power source, a waterproof camera, and functionality in any temperature.

To learn more about the wide array of industrial backup camera systems Rear View Safety offers, visit the company's website online at http://www.RearViewSafety.com or call 800-764-1028. Rear View Safety can also be liked on Facebook or followed on Twitter at http://www.facebook.com/RearViewSafety and http://twitter.com/RearViewSafety respectively. It also maintains a commercial backup camera system blog at http://www.RearViewSafetyBlog.com.