Real Estate Auctions.com has hired Rebecca and John Giacobba as Team Leaders for their Palm Beach County Real Estate offices.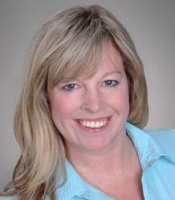 FOR IMMEDIATE RELEASE / PRURGENT

Rebecca Giacobba and John Giacobba are a brother and sister team with a combined 15 years of experience in real estate, with a specific focus on investment properties, luxury properties, lots, REOs and auctions.

As Team Leaders Rebecca and John will recruit and train a team of auction-specialist Realtors® who will be responsible for listing real estate for auction and holding auction events in the area. The Giacobba's understand the growing popularity of auctions for real estate nationwide, and not just for foreclosed or distressed properties. They are now actively adding property listings for their October Auction event.

Properties included in October sale will be comprised of luxury, commercial, and lots but space is still available for additional properties of all types.