Mode Beads is currently showcasing its collection of 7" Czech bead strands. These beads are packaged by color group, come labeled, and are barcoded, making them well-suited for all types of jewelry supply retailers.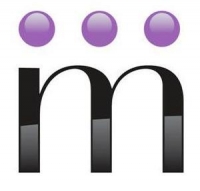 FOR IMMEDIATE RELEASE / PRURGENT


Mode Beads, a jewelry wholesaler known for its wide selection of rhinestones and crystal beads, is now highlighting its collection of 7" Czech bead strands. The supplier's Czech bead items are grouped by color and are available in 16 different hue groups, which can be viewed online at http://www.ModeBeads.com.

"Czech beads are some of the most popular seed beads among jewelry makers, and they serve as attractive accent elements when paired with larger beads in jewelry pieces or other craft projects. Customer can purchase 7" Czech beads from Mode Beads by the strand or by the complete hue group. The beads come ready to hang, are labeled, and contain barcodes, making them an ideal purchase for jewelry-making retailers and craft stores. We are always excited to see the creative and fashionable ways our beads are put to use. No matter how they are worn, they always manage to make a statement," said Manny Klein, CEO of Mode Beads.

Czech beads and Japanese beads are two of the most popular varieties of high-quality seed beads sought by consumers. While the quality of both types of seed beads is comparable, Czech beads are accessible in more styles and many consumers prefer the flexibility they afford. The expanded line of Czech bead collections available at Mode Beads offers crafters, jewelry designers, and other hobbyists the ability to incorporate these beads into a variety of different designs.

Customers can now choose Czech beads in a variety of colors, including blue hues such as Beach Front, Paradise and What a Gem! or red tones such as the Big Apple and XOXO. The expanded line of Czech beads is well-suited for jewelry suppliers who want to offer their customers a wide selection of color options for different projects. Mode Beads offers retailers the option of purchasing a group of 12 assorted 7" strands, while its customers who prefer to specify which Czech beads they want can purchase individual strands in each color group.

Retailers searching for strands of multicolored beads are invited to select from Mode Beads's Carnival and Great Escape collections. The multifarious strands offered in both lines include a variety of colors as well as different bead sizes; as with all the 7" strands in these collections, these items can be purchased individually or in a pack of 12. Czech beads are still made in small quantities by hand, and while specific beads may vary, their color palettes will remain consistent.

To browse the wholesale jewelry supplies available from Mode Beads, including its 7" strand Czech beads, rhinestones, or crystal beads, visit the company's website at http://www.ModeBeads.com. Mode Beads can also be found on Twitter at http://twitter.com/ModeBeads or on Facebook at http://www.facebook.com/ModeBeads, and maintains a jewelry blog filled with crafty ideas at http://www.ModeBeadsBlog.com.