Penelope's People, a nanny agency in NYC, is helping parents care for their newborns with its baby nurse services.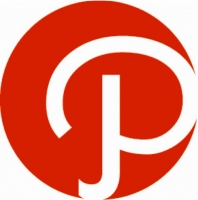 FOR IMMEDIATE RELEASE / PRURGENT

NY nanny agency Penelope's People is currently promoting its baby nurse services for new parents. Baby nurses from the nanny company are specially trained to care for newborns, and are able to offer parents extra help during the first few months after baby's arrival. Expecting parents can learn more about the agency's baby nurse options at http://www.PenelopesPeople.com.

"Our nanny agency understands that bringing home a newborn can be an overwhelming process. Parents may be nervous, sleep-deprived, and struggling to entertain guests as they come to meet the child. During these times, it can be tremendously helpful for new parents to have a qualified nurse on-hand who can assist in caring for a newborn baby. Besides having the training necessary to best care for infants, our baby nurses can offer peace of mind; parents will know that they are not alone in caring for their bundle of joy," said Milton Polinsky, CEO of the nanny company in NY.

Baby nurses from Penelope's People are specially trained to care for newborn babies. The NY nanny agency has a specialized screening process designed to ensure that only reliable and skilled nannies are chosen. To do so, the company uses a nine-step process which includes a detailed review of experience, face-to-face interviews, a personality assessment, as well as reference and background checks. Baby nurses from Penelope's People also have more than 20 years of combined experience in caring for newborns, and parents can meet and interview potential hires in advance to ensure that a proper match is chosen to meet their needs. Baby nurses from the nanny agency can help new parents care for a newborn baby by employing adaptive sleep-training as well as creating a healthy feeding schedule. Most importantly, baby nurses provide first-time parents with an extra set of hands, rest, and advice when requested.

Experienced parents can also benefit from the childcare offered by the NY nanny agency during newborns' first few months at home. The agency's caregivers are not only experienced with infants, but can also assist with general childcare as parents spend time with other children or have to leave the house for work or errands.

The nanny company in NYC employs a variety of other childcare professionals, including babysitters, mother's helpers, nannies, multiple birth nannies, and special needs caregivers. Babysitters work on a per-diem basis, while mother's helpers assist stay-at-home parents with childcare and light housework. Nannies are permanent child care providers, and multiple birth nannies specialize in providing care to twins or triplets simultaneously. Special needs caregivers are also available, and provide the insight necessary to help in many different areas, including adolescent disorders and disabilities.

To contact the nanny company in NY, go online at http://www.PenelopesPeople.com, or call 212-444-1313. Penelope's People is also active on Facebook and Twitter at http://www.facebook.com/PenelopesPeople and http://twitter.com/PenelopesPeople, respectively. The agency maintains a household management blog at http://www.PenelopesPeopleBlog.com.