LA property management company TDI Properties is offering an enhanced range of rental services for building owners and landowners during the fast-paced summer rental season.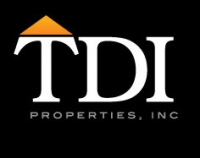 FOR IMMEDIATE RELEASE / PRURGENT

TDI Properties, a leading property management Los Angeles firm, is presenting building owners and landlords with a new array of services during the peak summer rental season. The company, which is available online at http://www.TDIPropertiesInc.com, provides rapid vacancy turnover services, helps recruit high-quality tenants, and works with building owners through every step of the leasing process.

"TDI Properties provides the kind of property management LA building owners need. Instead of going through the hassle of promoting vacancies, finding renters, and making sure lessees are up to standards, building owners and landlords can sign up with us and leave all the details to our professional and competent staff. We're not just a Los Angeles apartment management team; we can be our customers' lawyers, agents, marketing experts, and handymen, all rolled into one," said Tzvi Ferszt, CEO of TDI Properties.

In real estate, the busy season starts at the end of March and continues until summer's end. Processing such a large number of potential tenants is a time-consuming job, and building owners and landlords are often left swamped with the logistics of ushering past lessees out while bringing in new renters.

TDI Properties can assist building managers with a variety of tasks associated with apartment leasing, tenant services, and property assessments. Vacant properties are marketed using an array of methods, including internet marketing, social media, Smartphone apps, and tours. The vacancies are also listed on TDI Properties's LA property management website, which ensures the listings are visible to a wide audience. Potential renters can easily locate vacancies by using the convenient search function on the TDI Properties website.

Those who show an interest in the listed property have the option of taking a personalized tour, which TDI Properties arranges. Possible renters are also put through a rigorous qualification screening process, which includes rental history checks, employment verification, personal references, and a variety of other methods which together help to ensure that each lessee is a good choice. These checks greatly reduce the risk of forced eviction mid-lease. The screening process is short, swift, and effective, and done in accordance with Section 8 policies.

Once the occupant is approved, a lease is drawn up. When working on the contract, TDI Properties considers any lease structure that might be necessary to minimize the risk of turnovers. After the lease is signed and before the applicant moves in, he or she is informed of all policies and guidelines for the renting period. The renter also has a chance to fill out a form indicating preexisting damage and destruction on the property. When the least is up, this form is used to determine how much damage the renter caused during his or her lease and what percentage of the repair costs are going to come out of the deposit.

This array of marketing and screening procedures exemplifies only some of the services TDI Properties offers. To find out more about the company's Los Angeles property management services, visit http://www.TDIPropertiesInc.com or call 877-389-9277. The company maintains an active online presence and can be found on Facebook at http://www.facebook.com/TDIPropertiesInc or on Twitter at http://twitter.com/TDIProperties. The firm also has a property management Los Angeles blog, which can be found at http://www.TDIPropertiesInc.com/blog.