TDI Properties, a Los Angeles property management company, is promoting its basic building management services as ideal for property owners who are new to the industry.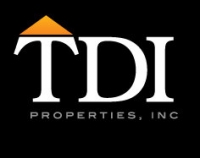 FOR IMMEDIATE RELEASE / PRURGENT

TDI Properties, a company that specializes in LA property management, is currently showcasing the benefits its building management services can offer to new owners and managers. Available online at http://www.TDIPropertiesInc.com, the firm's holistic services make for an ideal guide for landlords with little experience in the field who are eager to learn more about the tips and tricks essential to productive property management.

"As the real estate and property ownership industries begin to bounce back from their low points during the financial crisis, a flood of new building owners has appeared, many of whom see potential in the industries' turning tides but don't necessarily have years of management experience under their belts. For those flocking to the growing market, our services are invaluable. We can help new owners master everything from tenant laws and leasing processes to all the fundamentals of building management," said Tzvi Ferszt, CEO of the LA property management company TDI Properties.

Among the many services the Los Angeles apartment management company offers are a seven-step leasing process, monthly maintenance and ground inspections, repairs, rent collection, and assistance filling tenant vacancies. These basic services are ideal for anyone in need of the kind of expert property management, and are a seamless way for new landlords to gain information and experience relevant to renting in the Los Angeles area.

TDI Properties begins its Los Angeles apartment management services with a property evaluation, a discussion with the client to determine short- and long-term goals, and a comprehensive audit of the property. Throughout the duration of the lease, the LA property management company works with tenants and provides training and a custom policies and procedures handbook to any resident management or other onsite personnel. This handbook provides new building owners and managers with a wide array of useful information, and covers topics like Fair Housing laws, OSHA and safety issues, marketing apartments, rent collection, tenant relations, maintenance identification, public relations, and other items that may be helpful to those in building management. To further help new owners, TDI Properties will remain actively involved in the management process with hands-on, ongoing training. The company is also available to assist with the hiring and termination of employees.

"Our company is always focused on maximizing profit and value enhancement. Our process is incredibly helpful for new building owners, and we are always available to guide them through the ins and outs of the Los Angeles property management process. Not only will clients be able to learn valuable management lessons from us, but we are also typically able to increase net operating income by an average of 24.7% within the first 12 months of taking over management of a property," said Ferszt.

To learn more about the Los Angeles apartment management company, visit the TDI Properties website at http://www.TDIPropertiesInc.com. The company can also be found on Facebook at http://www.facebook.com/TDIPropertiesInc or on Twitter at http://twitter.com/TDIProperties. Those who prefer a more traditional route can call 877-389-9277 to speak to a customer service representative and anyone interested in LA property management can benefit from reading the TDI Properties blog, available at http://www.TDIPropertiesInc.com/blog.