Glass Tile Store is offering new discounts on everything from metal tile to subway glass tile, making it more affordable than ever to jump on the latest home renovation trends including tile wall designs.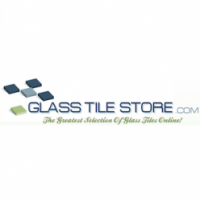 FOR IMMEDIATE RELEASE / PRURGENT

Renovating homeowners are looking to tile as a particularly popular decor choice, and discount glass tile specialist Glass Tile Store is helping to make it an affordable one. Available online at http://www.GlassTileStore.com, the company is offering discounts on everything from kitchen mosaic tiles to glass bathroom tiles, ensuring that even intensive installation projects, including floor-to-ceiling mosaic tile patterns, are not prohibitively expensive to create.

"Tile is a great option for adding a splash of color or shine around the house, not only for bathroom floors and backsplash areas, but even for full-size wall designs. At Glass Tile Store, we're eager to keep up-to-date on popular home design tends and we don't want our customers to limit their creativity based on the assumption that mosaic, glass or metal tile is too expensive to be used over large areas. Our discount glass tile is available at reasonable prices, with some of the options we offer costing as little as a few dollars per square foot, which makes large-scale projects uniquely accessible," said Eli Mechlovitz, founder of Glass Tile Store.

Customers who wish to create a full-sized kitchen backsplash may be interested in Glass Tile Store's Pomegranite Blend. This 3/4 x 3/4 discount glass tile sheet features a blend of red, purple, and cream hues with a stained finish for an overall striking statement. The colors are painted on the back of the tile so homeowners don't have to worry about scratching of chipping, making the product ideal for high-traffic areas of the home.

Glass Tile Store also offers a variety of subway tiles, including the Loft Classic Black Polished Subway Tile, which can be used alone or paired with other tiles for a custom design. This discount glass tile is very durable, reflects light for a bright look, and is suited for most rooms of the house.

"These days, many homeowners select atypical colors, styles, or patterns to help their mosaic tile backsplash stand out. Simple mosaic tile patterns can be created by alternating two different colors of glass subway tile to create rows or stripes; differently sized tiles can also be used to create a look that is particularly asynchronous. Adventurous homeowners can also choose to alternate the depths of the designs by using tiles with different thicknesses, resulting in striking angles and a completely unique look," said Mechlovitz.

Homeowners can view the array of discount glass tile that Glass Tile Store offers at http://www.GlassTileStore.com, or can call 866-620-8453 to speak to a customer service representative. Glass Tile Store can be found on Facebook or Twitter at http://www.facebook.com/GlassTileStore or http://twitter.com/GlassTileStore. Its blog, which can be accessed at http://www.MosaicTileBlog.com, discusses all sorts of tile-related topics, from kitchen backsplash design ideas to mosaic tile patterns.