Glass Tile Store, a retailer of quality glass mosaic tile, recently launched a tile supply line for renovators interested in beginning DIY tile projects in their homes.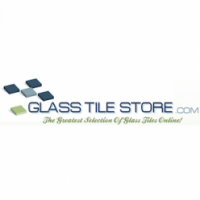 FOR IMMEDIATE RELEASE / PRURGENT

Glass Tile Store, a discount glass tile retailer available online at http://www.GlassTileStore.com, has recently added a new product line to its website with the goal of providing home renovators with all the supplies needed to finish their projects. By making available affordable installation materials in addition to cheap backsplash, kitchen, pool and bathroom mosaic tile, Glass Tile Store has become a one-stop resource for cost-conscious DIY customers.

"Selling renovation supplies was a natural follow-up for us, as the tiles we sell are already constructed with simple assembly in mind. Most of our items are sold in 12" x 12" sheets backed by mesh, which enables customers to cover a wall or floor in larger increments instead of laying down individualized tiles. People are often too quick to hire tradesmen to do home renovation projects. Now, with the addition of our new inventory, shopping with us makes projects like kitchen backsplash or bathroom mosaic tile installations easy to do without professional help," said Eli Mechlovitz, Glass Tile Store's CEO.

Glass Tile Store is now featuring a site section reserved specifically for grout products. There, customers can browse through dozens of different color and texture options. Grout comes in nine-pound boxes which can cover a glass mosaic tile area spanning up to 60 square feet, depending on the inset size. Most of the grout options allow customers to automatically save when they order in bulk. The Platinum Non-Sanded Glass Tile Grout is a perfect example of this. The product is priced at $25 per box, but clients who order two boxes save 20%, while those who order three save 27%, bringing the total down to $18.33 a box. In addition, all orders qualify for free shipping, and are backed by a secure policy that guarantees replacement if an order arrives damaged.

Other tiling tools can be found under the "Supplies" tab on the discount glass tile retailer's website. One of the most popular products amongst home renovators, Fugaproof Grout Sealer and Stain Protector is currently available from Glass Tile Store at 20% off its list price. The mixture waterproofs floors and cladding joints, prevents the absorption of oil and food stains on kitchen backsplash tile, and helps facilitate dirt removal on high-traffic surfaces such as glass bathroom tiles. The 500ml bottle will cover approximately 1,250 square feet of grout joints.

As a further incentive, Glass Tile Store is running an ongoing DIY project gallery contest. Customers who submit three photos of their finished discount glass tile renovation projects automatically receive a $10 Amazon.com eGift card. Clients can receive an additional $5 on their gift cards when they leave a review, which additionally enters submitters into an iPad 2 giveaway.

To discuss discount glass tile renovation plans with a Glass Tile Store representative, call 866-620-8453; more information is additionally available at http://www.GlassTileStore.com. Further kitchen backsplash design ideas and general inspiration can be found on Glass Tile Store's Facebook, accessible at http://www.facebook.com/GlassTileStore, and its Twitter, located at http://twitter.com/GlassTileStore.