Business and home phone service provider ITP VoIP is currently promoting its hosted PBX phone service plans.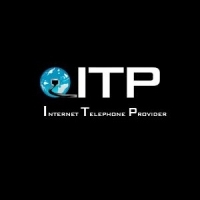 FOR IMMEDIATE RELEASE / PRURGENT

ITP VoIP, an internet phone service provider available online at http://www.ITPVoIP.com, is currently promoting its new PBX phone service options. The provider's PBX solutions are ideal for business or home phone service users, and provide all the benefits of VoIP phone service and hosted PBX service in one package. In addition, all PBX packages from ITP VoIP feature an array of complimentary features, and additional paid add-ons are available as well.

Typical PBX phone service features one main phone number from which all external phone calls come in. Calls received by this number can then be directed to any internal lines, which are known as extensions. As the primary function of PBX phone service is to allow connections between internal telephone lines, the technology is particularly ideal for businesses with a multitude of employees and departments.

On a technical level, PBX phone service accomplishes four things. It generates switches between users, which makes connections possible, while also ensuring that those connections remain in place for as long as needed. When a user hangs up, PBX ends the connection. For tracking purposes, PBX phone service additionally allows access to the statistics, quantities, and metering of phone calls made through the system.

PBX phone service once required specialized equipment and hardware that was very expensive and complicated to install. In spite of the fact that PBX phone service offered many advantages, it wasn't frequently used by smaller companies due to its complexity and high initial cost.

PBX usage skyrocketed, however, with the advent of VoIP phone service. With a VoIP phone, PBX connections rely on software instead of hardware. The software is user-friendly and can partner with any computer, making it more accessible to the average business owner. In addition, PBX software is cheaper and more affordable than the hardware, meaning that PBX phone service now requires only a very small initial start-up investment. With VoIP, PBX is no longer limited to large businesses. Instead, the technology's benefits can be applied to small businesses and even home phone service.

Plans like those available from ITP VoIP offer consumers low monthly rates combined with a generous array of extra features. ITP VoIP advertises business and residential phone service plans that offer unlimited minutes as well as plans that allow for free calling to any of the 60 countries included in the company's network. All PBX phone service plans from the VoIP provider come with a host of free features, including conference calling, call forwarding, individual extensions, call recording, and simple online management. Other features, like a virtual fax, auto attendant, or toll-free number, can be added to any of the phone service plans for a small fee.

To find out more about PBX and the VoIP phone options ITP VoIP offers for business and home phone service, visit the company on the web at http://www.ITPVoIP.com or call 888-487-1110. The phone service provider is also active socially and can be found on Facebook at http://www.facebook.com/ITPVoIP or on Twitter at http://twitter.com/ITPVoIP. ITP VoIP also keeps an internet phone service blog at http://www.ITPVoIPBlog.com.