Internet phone service company ITP VoIP is currently showcasing its affordable VoIP phone services for call centers, which are designed to help businesses transition to cost-effective, cloud-based communications.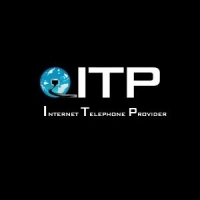 FOR IMMEDIATE RELEASE / PRURGENT

ITP VoIP, an internet phone provider known for its home phone service, is currently highlighting its VoIP phone features for customer call centers. Potential subscribers can view the companyís services online at http://www.ITPVoIP.com, and are invited to discover how ITP VoIP can help their businesses shift from landline to cloud-based communications.

VoIP carriers offer companies affordable phone service options compared with traditional landline options. As customers move away from traditional communications, call centers can benefit from VoIP features that enable flexible and low-cost contact. Customer support centers have evolved from voice response units to sophisticated call platforms that allow for interactions with clients through a variety of methods, including phone, instant messaging, online chat, or via social networks.

ITP VoIPís phone service is ideal for call centers that want to shift to cloud-based communications. As online interactions increase, companies are able to move their telecommunications to cost-effective internet phone platforms. ITP VoIP now offers a variety of affordable, hosted PBX plans as well as global packages for companies that conduct a good deal of international business communications.

Additionally, the internet phone service provider includes several free features in each of its VoIP plans that make them affordable for business call centers. Call recording, call transfer, video calling, and listen-in are particularly useful functions for customer call centers. These features allow call center representatives to monitor the calls, easily transfer calls to another department, interact with customers face-to-face, and also allow customer service managers to instruct their representatives while on a call.

ITP VoIP also offers a number of additional, low-cost services designed to aid communication centers that shift to could-based technology. VoIP call centers may be interested in ITPís auto-attendant feature, which allows businesses to record a custom greeting that gives the caller a menu with multiple options to choose from. The phone service company also offers automated call distribution, which will automatically place callers on hold with music until a customer service representative is able to answer the call. Call centers that interact with customers through multiple channels may be interested in ITP VoIPís soft phone feature, which turns a computer into a phone. This allows representatives to easily communicate with customers using their soft phones, chat programs, and other channels.

To find out more about ITP VoIP and its business and residential phone service plans, visit http://www.ITPVoIP.com or call 1-888-ITP-1110. The internet phone company also maintains a VoIP blog at http://www.ITPVoIPBlog.com, and is active on Facebook at http://www.facebook.com/ITPVoIP and on Twitter at http://twitter.com/ITPVoIP.