DC Cargo Mall is currently promoting discounts on its load securement kits, which are ideal for businesses that are in the beginning stages of their shipping operations.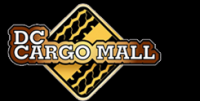 FOR IMMEDIATE RELEASE / PRURGENT

DC Cargo Mall, a load binders retailer, is currently offering discounts on its load securement kits. These starter kits are well-suited for companies that are just starting to stock their shipping departments and need a range of supplies at affordable prices. The load securement starter kits are available online now at http://www.DCCargoMall.com.

"At DC Cargo Mall, shipping safety is our top priority. We have long been committed to emphasizing proper driving practices, as demonstrated by our website's list of common carrier concerns. We have taken this commitment one step further by offering load securement starter kits for new shipping operations. New businesses can rest assured that they are getting effective hatchet straps, winch straps and other tie down straps for the best price. Discounted deals should never mean a lapse in quality, especially when it comes to security tools," said David Majesz, CEO of the truck tie down retailer.

DC Cargo Mall's commitment to providing quality shipping starter kits is in response to troubling statistics. According to the Transportation Research Board, the USA suffers from 436,000 commercial semi-truck accidents yearly. 11% of vehicle-related fatalities are caused by freights that are not properly secured in transit. It is therefore imperative that load binders are readily available to companies of all sizes.

Flatbed shippers that need smaller starter kits can purchase the Flatbed Chain Set-Up Kit, which is on sale now for only $489.99, a reduction from its original price of $579.99. Companies who purchase this load securement starter kit will receive eight chain binders, eight G70 chains with grab hooks, and eight 6" steel corner protectors for chain, cable, or rope as required by Federal Law. DC Cargo Mall fills its load securement kits with heavy-duty materials; the retailer ensures that their use helps guard against injuries and damage caused by products shifting in transport.

Businesses that are investing in their own shipping operations or are opening secondary sites may be interested in the BEST VALUE Flatbed Set Up Kit. DC Cargo Mall is offering this load securement kit for just under $650, compared to its original list price of $725.99. The BEST VALUE load securement kit is a comprehensive package that features 10 2" ratchet straps; 10 4" winch straps; 10 plastic corner protectors for 2", 3" and 4" straps; eight lever chain binders; eight G70 chains with grab hooks, eight 6" steel corner protectors for chains, cables or ropes; and 50 31" rubber tarp straps with crimped S hooks.

To find out more about the load securement kits available from DC Cargo Mall, visit the winch strap retailer's website at http://www.DCCargoMall.com or call 866-998-0577 to speak to a member of its customer service staff. The company is also active in the social sphere and can be found on Facebook at http://www.facebook.com/DCCargoMall or on Twitter at http://twitter.com/DCCargoMall. In addition, DC Cargo Mall maintains a blog that can be accessed at http://www.DCCargoMallBlog.com.