Sidewalks of NY, a New York walking tours company, is currently promoting its West Village and Lower East Side food tours.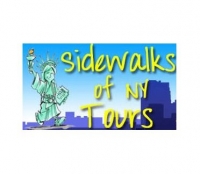 FOR IMMEDIATE RELEASE / PRURGENT

Sidewalks of NY is inviting tourists and locals alike to explore its growing lineup of New York food tours. The company, which is available online at http://www.SidewalksofNY.com, is highlighting its tour of the West Village, which promises a taste of some of the best pastries and breads in the city, as well as its Lower East Side New York food tour, which explores the Jewish cuisine and culture that once permeated the area.

"New York City is unlike any other place in the world. It's a living, breathing combination of cultures that truly exemplifies the melting pot ideal. The tourist spots in Manhattan don't really personify the city, and the only way to really get a feel for New York is to walk through its streets and visit the local haunts. With our New York walking tours, we're encouraging tourists to experience the real New York, a vibrant city that celebrates the best of all its denizens' cultures," said Joshua Hirsch, CEO of the New York food tour company Sidewalks of NY.

The West Village Food Tasting and Cultural Walking Tour from Sidewalks of NY takes participants through a variety of different landmarks in the West Village neighborhood of Manhattan. As a New York food tour, it focuses primarily on the best eats that can be found in the area, but it also includes famous spots and cultural references. Tourists can view the apartment building where Monica lived in the TV series Friends and they can also learn about the hangouts of Bob Dylan and the Beat Generation.

Those who register for the West Village New York food tour will get a chance to taste some of the city's best bagels, pizza, and cupcakes. The tour stops at five different eateries, including Mamoun's Falafel, the oldest falafel shop in the city, and Pasticceria Bruno, the first place winner of the Food Network Sugar Adventures.

One of the other food tours in New York offered by Sidewalks of NY is the Lower East Side Eats Tour. The New York food tour focuses on the Lower East Side's role as the original center for Jewish culture and cuisine in America. The tour includes historical information about tenement buildings and visits to local synagogues as well as tastes of what some of Manhattan's best delis have to offer. The tour visits six different restaurants and cafes, including Yonah Schimmel's Knishes Bakery and Russ & Daughters, two eateries that predate WWI.

Tickets to the New York walking tours must be purchased in advance through Sidewalks of NY's website or call center. Tours are given year-round, in rain or shine, and take approximately three hours to complete. Sidewalks of NY recommends wearing casual clothes and comfortable shoes when taking a New York food tour, as the excursion will require a good amount of walking.

To find out more about the New York walking tours Sidewalk of NY offers, visit the company's website at http://www.SidewalksofNY.com. Call 646-831-2625 for information about food tours in New York or 800-595-4849 to purchase tickets. The company can also be found on Facebook and Twitter at http://www.facebook.com/SidewalksofNY and http:// twitter.com/NYSidewalks, and it keeps a tours of New York blog at http://www.SidewalksofNY.com/blog.