Women Entrepreneurs Happy Hour (http://www.WomenEntrepreneursHappyHour.com), July 31st, Will Bring Together a Who's Who of the Female Entrepreneurship Community, for an Evening of Networking and Cocktails in New York City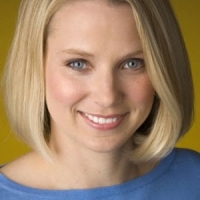 Yahoo! Inc. appointing Marissa Mayer as its new Chief Executive Officer has being hailed as a victory for women in technology, women business leaders, and even for mothers in the workplace. Barely an hour after longtime Mayer was announced as the new CEO of Yahoo, venture capitalist Marc Andreessen praised the move while on-stage at the Fortune Brainstorm Tech conference in Aspen; Andreessen also said he's "super-happy" for Mayer, because she's ready to step into a CEO role at a major tech company.

Mayer joined Google in 1999 as employee number 20 and was the company's first female engineer. During her 13 years with the company, she was an engineer, designer, product manager, and executive. Mayer held key roles in Google Search, Google Images, Google News, Google Maps, Google Books, Google Product Search, Google Toolbar, iGoogle and Gmail. She also oversaw the layout of Google's famous, unadorned search homepage. In her final years with Google, she was Vice President of Local, Maps, and Location Services and, before that, Vice President of Search Products and User Experience. Prior to joining Google, Mayer worked at the UBS research lab (Ubilab) in Zurich, Switzerland, and SRI International in Menlo Park, California. Finally, on July 16, 2012, Mayer was appointed President and CEO of Yahoo!, effective the following day. She is also a member of the company's board of directors.

Mayer is certainly one of the most prominent figures fellow women entrepreneurs and businesswomen will look after when planning and developing their careers. Her high-profile journey though Google made her a rock star that can only shine even more now as Chief Executive Officer of Yahoo! While she is the latest female executive to join the exclusive club of women CEOs in tech land, she won't be the last one for sure. Who will be the next Marissa Mayer? Golden Networking will be hosting Women Entrepreneurs Happy Hour in New York on Tuesday 31, a unique get-together for successful women entrepreneurs over drinks and networking.

Women Entrepreneurs Happy Hour New York City is produced by Golden Networking (http://www.goldennetworking.net), the premier networking community for business executives, entrepreneurs and investors. Panelists, speakers and sponsors are invited to contact Golden Networking by sending an email to info@goldennetworking.net.