Despite the major hoops to jump through in the form of customs regulations at both export and import stages, Worldwide Parcel Services have taken major strides to reduce times for deliveries from the UK to Australia.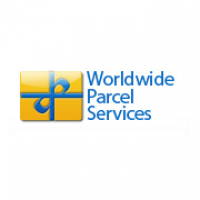 FOR IMMEDIATE RELEASE / PRURGENT

In 1770 Captain James Cook eventually landed in Australia and planted the Union flag but not before he was first chased away by some fierce looking natives with some fearsome weapons. He spent some three years on his journey from Britain to go around the world plotting maps of what he saw and where he was.

Yet today it is possible to get to Australia in under 24 hours but it was the bravery and foresight of the explorers of this era that enabled people to discover and then visit and stay in these vast territories so far away. The colonisation of Australia brought with it the need for trade with Britain and Europe and a need to contact those relatives left at home. Courier services began in a slow adhoc way. Parcels were sent on ships that happened to be passing and they may have taken two months or six months to get back home. The invention of the aeroplane changed all that and the jet plane brought times down so that Australia is but a day away.

Worldwide Parcel Services have worked hard to extend the efforts of our forefathers and have developed the old settler's routes so that today a parcel can be sent to Australia and it will arrive 1 or 2 days after dispatch from Europe. In typical fashion of the men of old, todays parcel delivery routes have been developed from negotiating the best rates with the best delivery companies who have established their positions from working with the latest and fastest routes available. No longer is a tea clipper used to sail at speed half way round the world in 6 weeks but a large jet plane especially fitted for parcel carrying or maybe as extra baggage on a passenger plane. Worldwide Parcel Services uses the fastest and cheapest methods available to get a parcel to its final destination.

Worldwide Parcel Services have achieved great strides in reducing times for sending a parcel to Australia but there is still a major hoop to jump through in the form of getting materials through customs in Europe or Australia. It does seem strange that parcels can be shipped around the World to get to the farthest reaches of the globe within 24 hours and then it takes several days to be accepted as a legitimate delivery but when the number of parcels that are received every day is considered this becomes very understandable. It is the success of companies like Worldwide Parcel Services that has contributed to the vast influx of parcels and WPS has set up an advice centre on the Internet as well as an advisory service within the organisation to help point customers in the right direction to enable a smooth passage through customs to be obtained.

Worldwide Parcel Services have now set up a system of delivery to the farthest reaches of this extremely large continent so that a parcel sent to the remote parts of Australia can be reached in the shortest times. Local couriers are employed to make these deliveries quickly using their years of experience of this fascinating land.