Doormart USA, an online wholesaler of commercial doors and other hardware items, is encouraging industry professionals to discover its new website.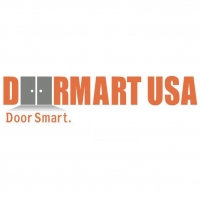 FOR IMMEDIATE RELEASE / PRURGENT

Doormart USA, an online commercial door hardware specialist that sells directly to contractors, architects, construction companies, and other industry professionals, is currently spotlighting the new updates made to its website. Available online at http://www.DoormartUSA.com, the newly redesigned website is designed to make the steel door shopping experience as seamless as possible for customers, and includes detailed, step-by-step instructions to help ensure clients receive exactly the products they need for their projects.

"As a specialty commercial door retailer wholesaler, we're proud to serve as a go-to, one-stop shop for contractors, designers, architects, and other professionals working in the construction industry. For our commercial customers who wish to order very specific items, our new website design makes it easier than ever to ensure that they receive the exact doors that their projects require. Each product on our site, whether it's a steel door or door frame, comes in a variety of dimensions with optional, custom add-ons, so our shopping process guides customers every step of the way to make sure that each and every detail is correct before their order is placed. We think it's a seamless and advanced process that will make ordering high-quality commercial doors simpler than ever for the trade," said Bernie Weinstein, a manager at commercial door hardware company.

For commercial customers and industry professionals seeking to order a door and frame combination in specific dimensions, Doormart USA's overhauled website makes the custom ordering process straight-forward and simple to navigate. Customers are first invited to choose from different door frame and metal door combinations, including hollow metal doors in two different gauges and knock down, welded, welded pair, and knock down pair frames. Once shoppers have selected an option, from there they can select throat size, height, and width of the door and frame. From there, the commercial door hardware seller asks customers to specify door handing while providing a clear graphic of how each handing method would function. Before ordering, shoppers can then specify fire rated labels, choose to add vision lites, or opt for a louver addition; once the entire customization process is complete, commercial clients can specify their quantities. As an additional convenience, many items ship within only 2 to 5 days, meaning contractors can receive their steel door orders promptly so projects aren't delayed.

"Ordering any product from our revamped site is a straightforward process that guides our customers at every step of the way – because shoppers are able to specify each and every detail about the steel doors and frames they'll be ordering, they're guaranteed to receive the exact items that they need. We're excited about our site redesign and our advanced shopping cart technology, and are always looking for ways to make the commercial doors shopping process as simple as possible for our clientele," said Weinstein.

To order a set of commercial doors from Doormart USA, or to find out more about its steel door package deals, visit the company website at http://www.DoormartUSA.com or call 877-561-3667 to speak to one of its customer service representatives. The commercial door hardware wholesaler can be liked on Facebook at http://www.facebook.com/DoormartUSA or followed on Twitter at http://twitter.com/DoormartUSA, and it also blogs regularly at http://www.DoormartUSA.com/blog.