Penelope's People, a child care agency, is now promoting its babysitting services for parents who need extra help during the summer months.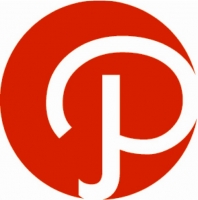 FOR IMMEDIATE RELEASE / PRURGENT

Penelope's People, a household staffing company that specializes in senior care and childcare in NY, is currently promoting its babysitting services for parents who need extra help during summer vacation. The boutique child care agency strives to match families with caregivers who are specially trained for particular tasks, including special needs child care. Parents can see the full list of child care services now at http://www.PenelopesPeople.com.

"We understand that parents may need spare help during the summer months. We also know that it's not always easy to find a reliable, on-call babysitter, which is why our nanny agency offers affordable babysitters who are highly-screened and available on short notice," said Milton Polinsky, CEO and founder of Penelope's People.

As a professional child care agency, Penelope's People can offer parents peace of mind with its special screening process designed to select qualified babysitters. The agency uses a nine-step system, including a detailed review of experience, face-to-face interviews, personality assessment, reference checks, credit checks, and more. Parents are also able to meet and interview candidates to ensure that they are well-suited to address their specific needs.

"Although families may see babysitting services advertised on sites such as Craigslist, our child care agency guarantees that our sitters are qualified, have passed a thorough background check, and have been selected based on personal matching – details that can't always be said of other sites," said Polinsky.

Babysitters from the child care agency work on a per diem, on-call, or emergency basis, and are ideal for families who need extra help but do not require full-time attention. Babysitters are available to care for children at the client's home or are able to take the children out on day-trips to places such as museums, parks, or movies. This flexibility allows parents to enjoy a night out on the town or hold events at home while the children are not in the house.

The child care agency also offers care services for parents who have more permanent schedules. Mother's helpers are especially ideal for stay-at-home parent assistance. A mother's helper handles all aspects of child care, errands, easy meal preparation, and light house work with minimal supervision. The nanny agency can also help parents find a nanny for part-time or full-time child care on a set schedule.

Penelope's People even takes into consideration families that have recently welcomed the arrival of triplets or twins. The birth of multiples is far more difficult to manage when older children are no longer in school. Penelope's People can get an entire family on a consistent eating and sleeping schedule in line with the newborns, while providing a necessary set of extra hands to take care of older children simultaneously.

To contact the NY nanny agency, go online at http://www.PenelopesPeople.com, or call 212-444-1313. Penelope's People is available on Facebook and Twitter at http://www.facebook.com/PenelopesPeople and http://twitter.com/PenelopesPeople. The company also maintains a household management blog available at http://www.PenelopesPeopleBlog.com.