The Whiskey Place, an online store specializing in scotch and other fine whiskey, is currently promoting its selection of Aberlour single malt scotch.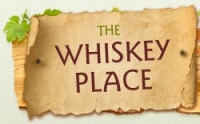 FOR IMMEDIATE RELEASE / PRURGENT

The Whiskey Place, a high-end liquor store known for its collections of Macallan and Glenlivet scotch, is currently promoting its selection of Aberlour single malt scotch, which can be found online at http://www.TheWhiskeyPlace.com. The company offers a wide array of scotch, bourbon, cognac, and other liquors for collectors and connoisseurs.

The Aberlour scotch distillery was founded in 1879 by James Gordon. Throughout the years, the distillery has seen expansions and technological updates, yet it maintains its connection to the rivers and streams in its surrounding vicinity. Aberlour is Gaelic for "mouth of the chattering stream," an appropriate designation given the distillery's location at the junction of the Lour and Spey Rivers. Situated within view of the picturesque Ben Rinnes mountain, Aberlour sources its water directly from pure, underwater springs, which lends its scotch a distinct, multi-layered complexity and rich taste.

The Whiskey Place is currently offering discounts on a variety of Aberlour's most popular single malt scotches, including its 12-, 16-, and 18-year distillations; the retailer is promoting its sale on Aberlour A'bunadh blended age scotch as well. Customers who buy scotch in bulk (12 or more bottles) can now also receive 5% off their orders, for savings of up to $5 a bottle on any of the above scotches.

Customers who want to buy single malt Aberlour scotch while remaining on a budget should keep in mind that the newer the scotch, the more affordable the bottle. For example, the 12-year Aberlour distillation features a list price of just $47.99 a bottle. While Aberlour's bottlings boast flavors typical to the Speyside district of the Highlands region, each distillation features a unique bouquet and flavor profile. Customers who choose the 12-year Aberlour distillation are purchasing a full amber scotch with a nutty, sherry aroma and a mellow body. The scotch has a fresh and soft palate with just a hint of blackcurrant in it.

The 16-year Aberlour scotch, however, offers a gently rounded body with a lush bouquet of tasting notes ideal for those seeking a robustly flavored whisky. The distillation offers imbibers a bronze-hued scotch, with a full aroma of oranges and lemons and a delicate finish of ground nutmeg.

For single malt scotch drinkers who prefer a touch of fruit flavor in their whiskey, the Aberlour 18-year scotch offers a lush array of cream, peach and apricot notes. This bottle also features tones of chocolates and orange zest, and has a warm, soft, and long finish ideal for discerning palates.

Though The Whiskey Place is currently promoting its 12-, 16-, and 18-year Aberlour scotches, the company also offers customers the option to buy single malt scotch from other distilleries. To purchase Macallan scotch, Glenlivet scotch, or another whiskey, visit the company's website at http://www.TheWhiskeyPlace.com. The company can also be found on Facebook at http://www.facebook.com/TheWhiskeyPlace or on Twitter at http://twitter.com/TheWhiskeyPlace, and it keeps a scotch blog at http://www.ScotchWhiskeyBlog.com.